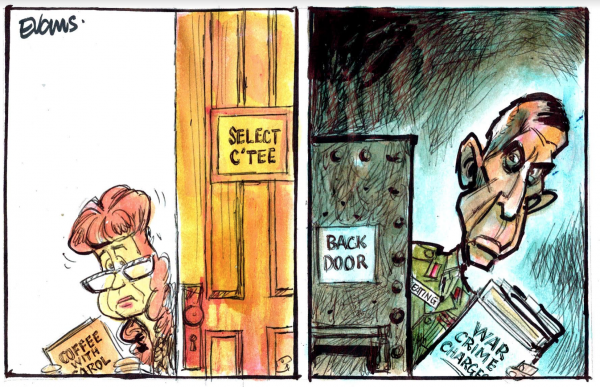 What.
The.
Fuck.
Is.
Happening.
Here.
??????
Have I woken up at a Klan Rally wearing an Obama mask?
The bullshit RNZ select committee is going to subpoena Clare Curran's voicemail???
MPs subpoena Curran voicemail to RNZ 

In an extraordinary move MPs are demanding a voicemail Broadcasting Minister Clare Curran left on RNZ chair Richard Griffin's phone.

This news comes as stark differences have emerged between Curran and Griffin's versions of the events that led to the resignation of Carol Hirschfeld, and its aftermath.

Griffin was in select committee on Thursday morning attempting to clear up the ongoing saga concerning a meeting between Curran and Hirschfeld.
Let me see if I can get this completely straight.
We have the time to subpoena Clare Curran's voicemail but we don't have the time to subpoena the fucking head of the military who is standing down after admitting the NZDF lied about war crime allegations????
Is this really where we are now as a country and a fourth estate?
The NZDF have lied and falsified a war crime, have finally admitted it, the Military boss in charge is stepping down and the focus is on Clare Curran's bloody coffee dates?
Remember Key personally signed off on this SAS revenge attack so he is as liable as Lieutenant General Tim Keating.
The people of NZ deserve better media than this.