Joyce – "So I'm up here Simon and you're down there and I should be the Prime Minister"

English – "You've had 9 fucking years and that's the best argument you came up with. Look at Simon's face, he can't believe it either'?
Steven Joyce, the arrogant arsehole who stared straight down the barrel of TV cameras and lied to the country about an $11.7b hole in Labour's budget that never existed has thrown his hat into the ring for the National Party leadership.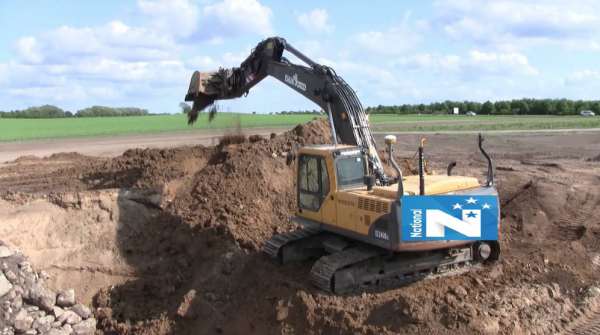 The most disgusting part of the 2017 election was Joyce simply lying straight to the face of NZ and pretending there was an $11.7 billion dollar hole in Labour's budget.
Here is a list of those who agreed and disagreed with Joyce…
…so 2 people in NZ agreed with Joyce, Bill English and Steven Joyce himself.
The lie worked, it spooked back male voters in the closing weeks of the election and made the election far closer than it would have been.
TDB Recommends NewzEngine.com
So what could be worse than lying about a $11.7billion hole that didn't exist? Why actually creating an even bigger $20billion hole that Steven himself dug…
Govt accuses National of leaving $20bn hole

Finance Minister Grant Robertson told Parliament this afternoon that National failed to put aside the money for its promised big ticket Defence Force upgrade.

"As one commentator has said, the National Government never accurately costed it and made no provision in any of its long-term forecasts to pay for it.

"This is far from providing certainty."

Government officials are now reviewing the programme to look for better value for money, he said.

"This is the responsible thing to do given the mess left by the previous government," Mr Robertson said.
…so despite all the fanfare when National launched their Defence Force upgrade, Steven Joyce didn't actually budget any money for that upgrade!
Joyce is a liar and manipulator of the worst kind, first he lied about a deficit in Labour's budget that never existed, while boasting about upgrading the Defence Force, when he didn't in fact budget for any of the upgrade he had boasted about!!!!
Joyce joining the race after Mark Mitchell is a further sign of the factions scrambling to enable/stop Collins from becoming Leader. The problem is that Joyce is universally despised by Caucus so it may come down to who National MPs hate less