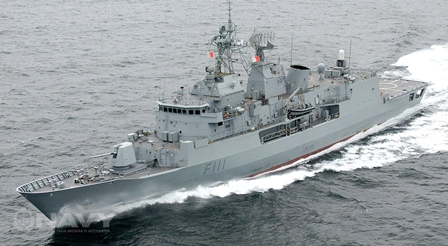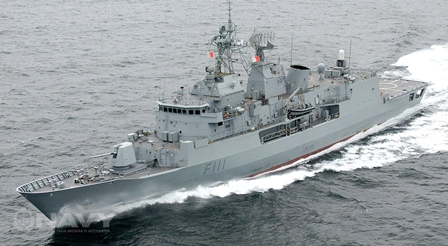 The frigates Te Mana and Te Kaha are a huge drain on the taxpayer. They cost hundreds of millions of dollars a year in running costs and regular upgrades. The current electronics upgrade is now priced at a whopping $639 million.
Instead of racing ahead with this expensive upgrade – 70% up on the original $374 million budgeted cost – the Labour/NZ First Cabinet should have reassessed whether we really need frigates. With two off-shore patrol boats, four in-shore patrol boats and the multi-purpose vessel Canterbury, New Zealand is well-served for fisheries patrols and disaster relief in the South Pacific and the southern ocean.
Having the frigates undermines New Zealand's independent foreign policy, because they are optimised to join a US-led flotilla, as Defence Minister Ron Mark in effect admitted on RNZ this morning when he talked about their use for the Five Eyes.
The current upgrade – for missile defence, radar detection and torpedo decoys – is only needed against a sophisticated well-armed enemy, and in Donald Trump's terms this can only mean China and/or North Korea.
TDB Recommends NewzEngine.com
Earlier this year Te Kaha actually put itself under the authority of the USS carrier Nimitz task force in the western Pacific, replacing the USS Fitzgerald, which had been damaged in a collision with a Philippine container ship. Reading our navy's publicity material, it's clear the frigate crew got a kick out of playing in the big league – but is that where we really want to be.
We can play a political role as a peacemaker in disputes in the Asia/Pacific, but having NZ frigates as part of a US-led task force runs counter to this.
The Greens have long called for phasing out the frigates. I wish Labour would wake up to the fact that having them is not in New Zealand's best interest.  The money wasted on them could be better used.