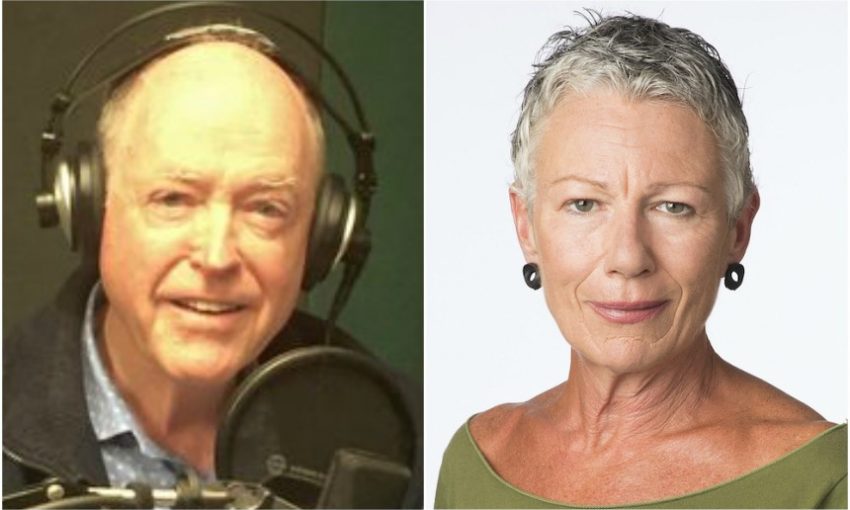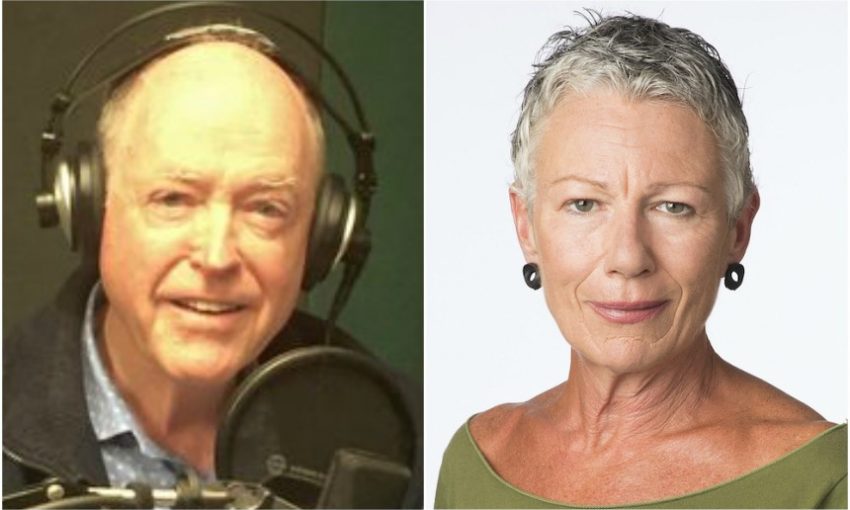 Don Brash and other white, male conservatives speaking in the mainstream media, dislike the sound of te reo on the radio, even during the annual Maori Language Week, celebrating a national and international treasure for just seven days a year. Just like many of the birds whose calls ring out on RNZ National's Morning Report, (not rejected by Don Brash), Maori language is endemic to this country, found nowhere else and is being brought back from the brink of extinction.
But interviewed by Kim Hill on RNZ on Saturday 1 December, Dr Brash says the sound of te reo on Morning Report profoundly irritates him, and he's sick of the language being rammed down his throat. People are 'having te reo foisted upon them', and 'people who don't understand it, shouldn't have to listen to it'. Kim Hill correctly pointed out that the same could be said about the financial reports, often not understood; or for me, sports updates with obscure rules and scoring protocols that I have no idea of, but hope to learn through exposure. Instead of the dumbing down of diversity that occurs through commercial radio, the public sector broadcasting of our indigenous language offers the opportunity to learn more, and widen our horizons, to keep something precious alive, to build on national and Maori culture and identity, to add more to our personal lexicons and range of expressions. Public celebrations of te reo offer valuable links to the past and a distinctive cosmology and way of describing the world.
Mr Brash however, complained that Maori language doesn't have economic value or utility, and displaces more important learning in schools. He bemoans the fact that it's taught in kindergartens and schools even when there are 'no brown faces' for miles, as if our national language should only apply to people with brown skin.
But Dr Brash has different ideas of what it means to be a New Zealander, and what are things of value, than many other New Zealanders. Fortunately, according to successive NZ Attitude Surveys, over time there's increasing support for te reo use in public life, and growing agreement that it can be a beautiful thing to listen to. There are indications of a growing majority of kiwis supporting the use of te reo though they may be a somewhat passive force – they don't so much make the headlines or the airwaves as provocateurs like Don Brash, though his interview with Kim Hill makes many of us wonder why he gets any air time at all.
Don Brash and others speak with irreverence, disrespect, disregard and even ignorance of the Charter of RNZ authorising the use of te reo, the Treaty of Waitangi guaranteeing tino rangatiratanga – self determination for Maori, UN Human Rights, and rights of the Child clauses recognising the importance of expression in indigenous tongues. Brash et al show closed mindedness, bigotry, a hangover of colonial attitudes, and inconsistent logic in their intolerance of the use of our native language. Brash said he 'doesn't like it and can't understand it' so it shouldn't be used on a public broadcasting station, but he is ok about some words where they enhance English by offering broader meanings or are already well known. He has no humility in thinking standards of language use should be determined by the existing words he already knows, as if the limits of his knowledge should be arbiter of language overall.
Don Brash also overlooked the historical and contemporary diversity, and complexity of New Zealand, saying 'New Zealand values are British values', and that a lot of socio-economic deprivation among Maori is because they 'don't speak English properly'.
It's unfortunately true that a high number of people in prison, are illiterate, and sometimes not fluent in written and spoken English. It's a fact of life, everywhere that power in society is partly secured through the tyranny of the articulate. Whoever controls the rules of engagement, the language and codes used, the verbal and written system of exchange, includes some sectors of society, and excludes others. Don Brash says English is 'a passport to access and understanding around the world'. Ultimately the dominant language in society can be a tool of colonialism and oppression, an instrument of power, and that's a prerogative that people like Don Brash seek to preserve. His is a world view that says 'speak my language or stay silent for your words otherwise have no value'.
TDB Recommends NewzEngine.com
But how well does English serve us, when indigenous people are marginalised and alienated from the system because it's not their 'first language'. How well does English serve us when 'failure to engage' increases the likelihood of prison. Don Brash says all New Zealanders should have equal political rights, but that idea fails at the first hurdle when access to the tools of discourse that recognise those political rights are denied to some and advantage others. English language serves those best who already speak it, and Don Brash et al, deny alternatives as legitimate medium of communication in our bi-cultural national setting.
As Kim Hill, interviewing Don Brash, observed, Maori had to listen to and learn English at the mercy of the colonising British forces, and by opposing the use of te reo by our state broadcaster, Don Brash and people like him seek to continue that linguistic imperialism, control and oppression. 328,000,000 people around the world are native English language speakers, and an estimated billion more are learning it as a second language. English spoken around the world as the linguistic currency of communication and commerce, ("Globish"), is not under threat, but indigenous languages are, and if we can't celebrate and promote actual endangered languages in the specific countries where they are originally found, then where?
Don Brash's Hobson's Pledge lobby group, proposes 'an end to Maori privilege' though there's little evidence of 'Maori privilege' in structures or outcomes for our indigenous people. They're over-represented in negative social, economic and health indicators, though Don Brash makes out as if that's because they can't speak English properly, rather than from persistent, structural economic inequalities symptomatic of colonialism, as much as a personal 'failure to learn'. Don Brash assumes the right to object to the public celebration of our country's 'mother tongue' 'because he doesn't like it' (he could just turn off the radio) and exposes himself as a relic of our colonial past with no place in a tolerant and diverse future that celebrates its indigenous treasures.