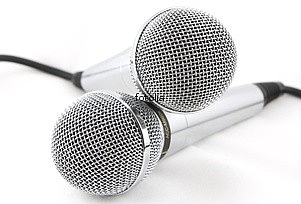 Mike Hosking and Mike Yardley, the two Mikes if you will, both put out columns last week with views on wealth creation and welfare that belong in a Dickens tale rather than modern commentary.
Hosking launches one of the oddest defences of our super exploitative foreign education sector, so odd you kinda end up suspecting he's getting paid by them. His 'argument', and I'm using the word 'argument' as broadly as humanly possible, is that 'hand-wringing elites' now run NZ and they want to end Dairy farming, tourism and the foreign education industry because those same 'hand-wringing elites' secretly hate success.
Here's his conclusion…
Just how is it we want to make a living? Just which industry is it we want to support and nurture and grow? Or is our default position one where everything eventually becomes a hassle and a problem and needs taxing or closing?

The fundamental equation is not that complex.

As a small, isolated nation at the bottom of the world, we sell stuff. A holiday, some milk, education. We give the world what they want. That's how the bills get paid. Why are we going out of our way to find reasons to make that equation so problematic?
…but it's not just 'being a hassle' though is it?
Our diary industry produces huge climate changing pollution at a time when the planet is dangerously warming, they steal fresh water and they pollute fresh water all to create a product that is incredibly expensive for the domestic market to buy and which has synthetic milk and meat industries getting ever closer to making them redundant altogether.
We have a tourism industry that is over whelming our airport infrastructure and creating gridlock, it is creating freedom camper literal shit fests, and it is also being used by tourists as an opportunity to purchase land here.
As for the international education sector, check the headlines Mike..
Student visa fraud: 'It's not about education'
Warning over 'corrupt' Indian visa agents
Immigration scam: 'Corruption, organised crime' with student visas
15 corrupt bank managers identified in student fraud
…looks like it is going swimmingly there Mike.
But what about all the money these industry generate?
The 'wealth' going to Dairy right now is being used to pay the enormous debt Dairy Farmers have been conned into taking on board for what is now becoming a sunset industry. Tourism doesn't provide anywhere near the kind of money we think it does, and how much of the money generated by international students also exacerbates the struggle of the poor who have to compete with them for low paid jobs and rentals?
Mike Hosking is defending outmoded economics just so he can have a rant about 'hand-wringing elites'.
In short, it's basic thinking with all the sophistication of grilled pork chops  and boiled spuds.
Which makes it a damn sight more intelligent than Mike Yardley's offering last week.
Yardley is unhappy the Greens are going to stop punishing women who have kids but don't name the father.
What Yardley fails to comprehend is that the entire draconian fuckwittery of child support requires far more attention than just letting women off the hook for not naming the father and that Yardley's preferred public floggings mentality is utterly counter productive and part of the problem.
The sexist penalty regime used against Fathers to calculate child support is eyewaterinw in its sexism.
In 2017, Fathers owed $616,716,864 in child support, but  the penalties applied to that child support are a staggering $2,200,191,735! This is a punitive approach that is not working, but for Yardley all that matters is more punishment.
We have one Mike who wants to keep propping up failed economic models and another Mike who wants to keep propping up failed welfare policy.
How do these guys keep their media positions???