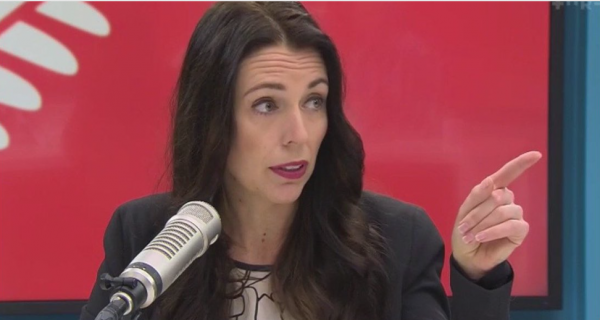 Let me start with the glass that's half full. At last a New Zealand government has recognised that, to quote Jacinda Ardern on Radio NZ, the system of investor-state dispute settlement in the TPPA is 'a dog'.
Investor-state dispute settlement (ISDS) has become a standard demand of transnational corporations in so-called trade agreements. They allow foreign investors to enforce special protections that are not available to local firms, using private partisan offshore tribunals to demand massive compensation when governments regulate in the national interest. They are not just after the money. More often they aim to have a chilling effect on governments, as we saw with investment disputes by the tobacco industry over plain packaging of cigarettes.   
In 2015 New Zealand First introduced the Fighting Foreign Corporate Control Bill to exclude ISDS from all new agreements. That mirrored similar moves in Australia and the US. National prevented it even going to select committee.
That move was part of a much bigger trend. Governments around the world are turning their back on ISDS, cancelling stand-alone bilateral investment treaties (BITS) and refusing to accept ISDS in new agreements. South Africa has replaced its BITS with a domestic law that treats foreign and local investors the same, with investor rights made subject to the post-apartheid constitution, and cases to be heard in the national courts.  
Brazil has a new model investment agreement that has no ISDS, emphasises mediation, and excludes some of the most toxic investment protections. India's model BIT tries to balance social and economic goals and gives preference to domestic courts.
The trend is not just in the global South. There is no state-state or investor-state enforcement in the investment protocol to the CER agreement between Australia and NZ.  Australia said no ISDS in its FTA with the US and initially opposed it in the TPPA. The current Liberal government said it would take a 'case-by-case' approach. ISDS was excluded from Australia's 2015 agreement with Japan. But South Korea insisted on it in the FTA with Australia, and with New Zealand.
In Europe, the backlash against ISDS has seen the European Union run a rescue mission by promoting a more formalised quasi-court system. That retains many of the same flaws of ISDS and enforces the same biased pro-investor rules. Our new government is already making favourable noises about this in the pending EU FTA negotiations.
TDB Recommends NewzEngine.com
Most recently, the Trump administration has turned its back on ISDS, proposing that governments should be able to opt out from ISDS in the current renegotiation of the North American Free Trade Agreement (NAFTA). The US Trade Representative Robert Lighthizer was scathing of US corporations for expecting the state to protect it from the risks of doing business:
It's always odd to me when the business people come around and say 'oh, we just want our investments protected.' I thought, 'well so do I.' I mean don't we all? I would love to have my investments guaranteed. But unfortunately it doesn't work that way in the market. It does work that way when you're talking about special interests…. Does anybody think it's protectionist to say you buy your own political risk insurance? I mean I can show you what protectionism is if that's…. But it certainly isn't this.
That's the good news and why the Labour-led government should refuse to accept ISDS in any agreement, full stop.
However, the glass is also half empty. There is no doubt the new government has been working hard to achieve some protection for NZ from ISDS in the TPPA. But is asking the other parties for side-letters, similar to the one signed by Australia and NZ, saying they won't let their investors use the TPPA's investor-enforcement mechanism against us a solution?
There are several major pitfalls in this approach.
First, the other countries have to agree. If they don't, we are stuck with it and promises not to have ISDS in future agreements becomes largely symbolic. Foreign investors are notorious for incorporating themselves in countries that give them access to these mechanisms.

Second, a side-letter means the rest of the original agreement remains intact – despite the position of Labour, NZ First and the Greens that they would not support its ratification.

Third, simply removing ISDS would not alter the pro-investor rules in the TPPA, which the government is required to implement in good faith, and which the other countries can still enforce.

Fourth, the ISDS mechanism would remain in the agreement and apply to all the other countries, buttressing its legitimacy against the turning tide.
The only consistent and principled approach is for the new government to oppose the inclusion of investment in any 'trade' negotiation, including the TPPA-11, and to instruct negotiators to build a critical mass to achieve that.