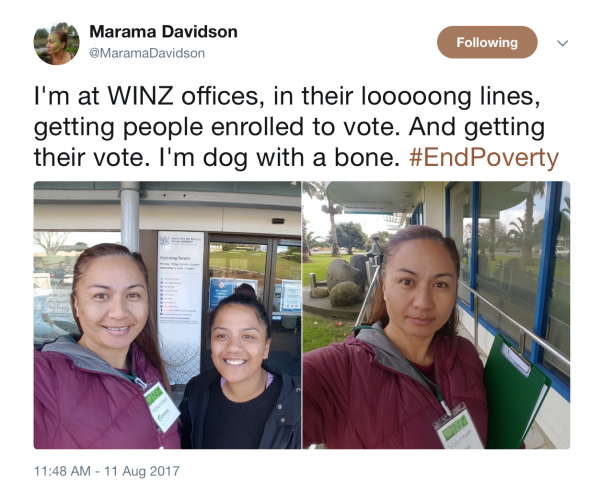 Latest Horizon Poll gives some incredible insights into how Jacinda to date has seen a real point bounce of 10%.
National has every reason to be spooked. But inside the numbers is a very interesting reality for the Greens, while a lot of Green supporters have left them for Jacinda, the reasoning as to what they left wasn't Metriria's courageous admission.
3 out of 10 Green supporters left the greens for Labour because of Metitria, but the other 7 out of 10 left because of Jacinda becoming leader.
The Greens can not lose the impact they are having with beneficiaries (who rarely turn up in these polls anyway), the sudden collapse in Green vote is not supporters leaving because of Metiria, they are leaving because of Jacinda.
TDB Recommends NewzEngine.com
Marama Davidson is outside every WINZ Office in Auckland enrolling and explaining policy. This is where the Greens need to go, they can not protect the environment if they allow the pollution of poverty to make pristine rivers and sustainable energy pointless.