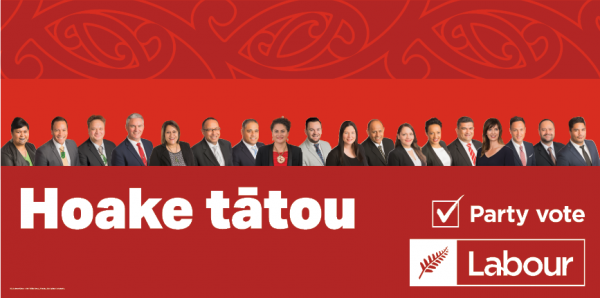 Our water is a treasure that has been abused, stolen and polluted for far too long and it is beyond time that someone had the political courage to stand up to the Farming lobby and water bottling companies.
Allowing corporations to take our water for free and bottle it is an obscenity. One recent attempt to take our water is from Mount Aspiring National Park through a Kiwi sanctuary so that 800 million litres of water per month can be pumped out to water tankers at sea. That we are allowing a company to take water from a National Park, through a Kiwi sanctuary to tanker ships off the coast highlights the utter madness we are witnessing under National.
National are too frightened to anger their Farmer mates to do the right thing and that cowardice is why they are allowing companies to bottle water for free.
No company should be taking our precious water for free. Farmers who continue to pollute our rivers must pay for the pollution they are creating and Maori, who have always been the guardians of these waterways have every right to have that historic role respected.
Labour is promising a new way forward.
Companies taking water will be forced to pay for it and Farmers will be forced to pay as well, but the money won't be taken as Government revenue, which would only incentivise future Governments to see water as a commodity, the funds will be plunged back into protecting, managing and replenishing our water ways.
Our Ready for Work programme will take young people off the dole and give them jobs improving waterways with fencing, planting and repair work to ensure the waterways are respected.
TDB Recommends NewzEngine.com
As soon as Labour are in power, Jacinda will host a roundtable discussion on water at Parliament and ensure every sector, including Farmers and bottling companies, environmentalists, Iwi and freshwater fishermen can all sit down and discuss a fair and just water management system.
This isn't just politically courageous, it shows Labour's commitment to the future of our home.
The election is in September and Labour are showing we are ready for the challenges of tomorrow by being brave today.
Join us and make that future real.