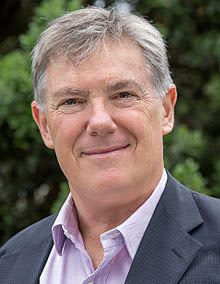 HOW SERIOUSLY should New Zealanders take the words of Green MP Barry Coates? In a recent post to The Daily Blog he said: "The memorandum of understanding with Labour is the foundation for building the next government. However, if we were not part of the coalition, we would not accept a Labour-New Zealand First government and certainly not a National-New Zealand First government. Neither will be acceptable to the Greens."
On its face, that statement suggests that if Labour attempts to form a minority coalition government with NZ First alone, then the Green Party will withhold the support it needs to withstand a Vote of No-Confidence from the National Party and its allies. In other words, if the Green Party is not included in a progressive coalition government, it will send New Zealanders back to the polling booths before Christmas for another go at electing a government.
How do James Shaw and Metiria Turei feel about this extraordinary statement? Do they endorse it? Or, have they been blindsided by their most junior Member of Parliament? [Barry entered Parliament off the Green Party List on 7 October 2016, following the resignation of Kevin Hague.]
Let's assume, in the absence of any loud public denials and/or disciplinary action from James and Metiria, that Barry's summation of the Greens' position is accurate: what are its likely consequences?
Well, let's just consider what the electorate will have witnessed between 23 September and whenever the newly-elected House of Representatives is dissolved by the Governor-General.
First, they will have watched in disbelief as the Greens allowed the proposed coalition government brought together by Andrew Little and Winston Peters to be voted down by National, the Maori Party and Act. Then they will have seen Labour, NZ First and the Greens vote down Bill English's attempt to form a government of the Right. Just weeks after participating in one general election, the voters will be faced with the unwelcome prospect of participating in another.
But surely, some will object, if Winston is unable to govern alongside Andrew Little, then he will simply switch his allegiance to Bill English? That is certainly what an utterly cynical politician, quite unconcerned about the moral quality of his political legacy, would do. A more astute populist politician, however, would recognise, in the extremity of the political crisis precipitated by the Greens, a heaven-sent opportunity to improve not only his own party's position, but also that of his preferred coalition partner.
Because there can be little doubt that the electorate would punish the Greens mercilessly for landing them with such an unwelcome Christmas present. The voters would reward the Green Party's dog-in-the-manger irresponsibility by hurling it unceremoniously out of Parliament – a place to which it would struggle to return.
The Green Party vote would be swallowed-up by Labour, while NZ First would be rewarded for its principled refusal to refuse the baubles of office by harvesting an even bigger crop of erstwhile National Party voters than they had already gathered-in on 23 September.
Paradoxically, the very thing the Greens had hoped to prevent, by refusing to guarantee Confidence and Supply to Little and Peters, will have come to pass: a Labour-NZ First Coalition Government. Except on this, the second time around, it will be a government over which the Greens are unable to exert any influence whatsoever.
If Barry misspoke, then surely it is long past time that James and Metiria said so.