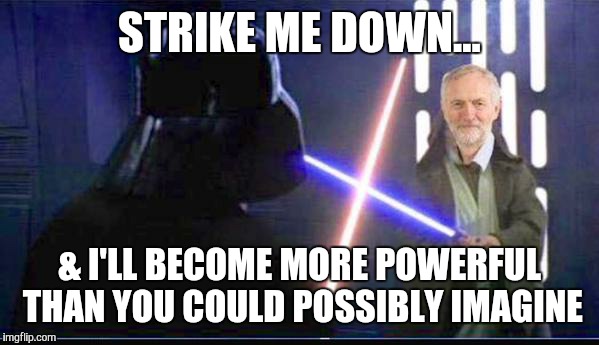 Not much is the answer.
Aside from the name New Zealand's Labour Party bears no resemblance to Jeremy Corbyn's UK Labour Party.
New Zealand's Labour Party is a neo-liberal, free market party with policies to match. If NZ Labour wins in September then income inequality and wealth inequality will continue to increase while the rest of us struggle to add that extra lining to the pockets of the idle rich.
Corbyn's Labour Party has made a definitive break from neoliberalism with the policies they took to the UK electorate.
TDB Recommends NewzEngine.com
And the electorate responded positively. No, UK Labour didn't win but they have shaken UK politics in a way not seen since the 1980s. They are on the rise with a message of radical change – things can be different and better – why should working people accept second best when the rich are creaming it?
UK Labour has shaken off the shackles of Tony Bair but NZ Labour remains tied to the legacy of Roger Douglas.
There are plenty of lessons for NZ Labour from the UK election but no sign whatever they will be learnt. A vision for a better, fairer New Zealand would be the starting point. NZ Labour will use that rhetoric during the campaign but no policy to give it real meaning.
It's interesting to look back at those in NZ Labour who derided UK Labour when Corbyn won the leadership of the party. There were plenty like Stuart Nash and Josi Pagani who poured scorn and declared Corbyn unelectable.
UK Labour has begun the process of weeding out the right wing Blairites. NZ Labour will have an even bigger weeding job here if it takes a similar path to Corbyn –  beginning with the majority of current NZ Labour MPs.