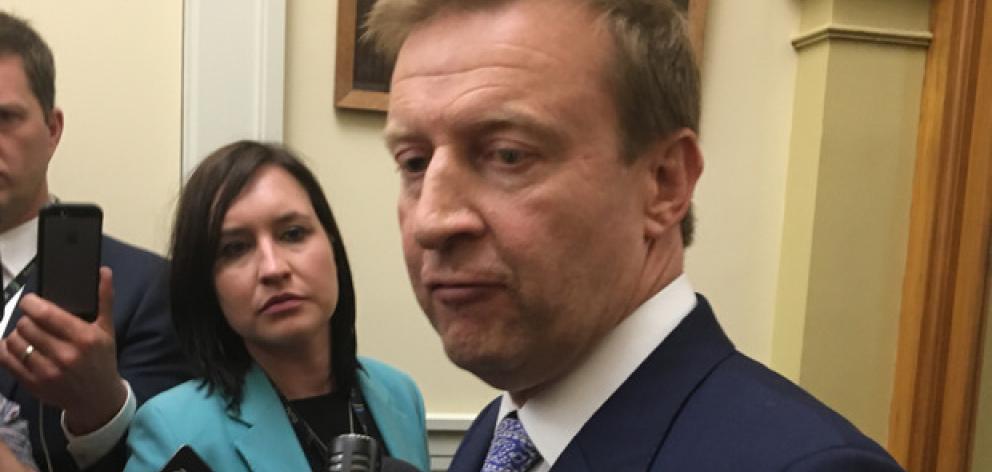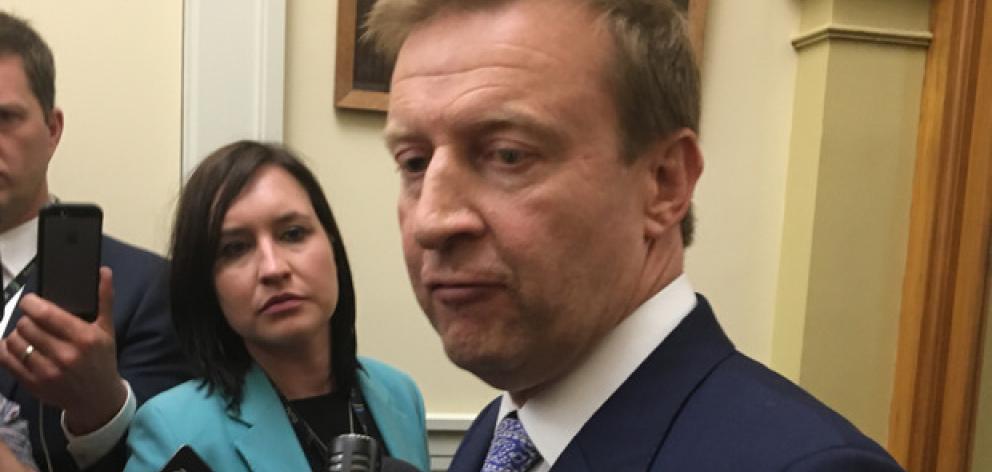 The Minister of Croak
One of the shocking revelations to the National Party during the Epsom Tea Pot case was that NZers hated the mainstream media far more than they hated John Key. Key's over the top response to the Tea Pot leak by sending in Police to major media offices might have seemed like a dangerous move against press freedoms in any other developed Democracy, luckily for Key, NZ has the emotional maturity of a can of coke.
This poll driven data provided to National allowed them to get away with attacking the media and sending in the Police, but it also taught National that they should always be open to the counter intuitive when under estimating the NZ voter.
This lesson came to be truly tested over Dirty Politics.
In any other country, news that the Prime Minister had been involved in operating a dirty tactics team that colluded with the Secret Intelligence Service to smear the leader of the Opposition would be called a coup and the population would respond angrily against that.
Not in NZ.
What National's polling found was that the public hated Nicky Hager for being a communist conspiracy theorist far more than they hated John Key for abusing political power, and this is why that line became the only defence National used. They didn't have to investigate Dirty Politics because  a huge chunk of their voting base believed Hager was a communist conspiracy theorist.
TDB Recommends NewzEngine.com
You've seen National use the exact same tactics with Hit and Run, they know that if they paint someone out to be a left-wing extremist, their voters automatically switch off and the debate over what has been brought forward doesn't happen.
This is what a 30 year neoliberal culture breeds, an irrational hatred of the Left and the belief that the free market injustices we have right now are the only alternative. Add to this economic cultural conditioning our negative egalitarianism where we perceive anyone whose read a book as thinking they are better than us, and you have all the conditions for blind ignorance.
Which leads me back to Coleman's offensive writing off of something as important as the People's Mental Health Report as being produced by 'Left-wing, anti-Government protesters'.
Don't for one second think that was a gaffe by a Health Minister embarrassed by a damning mental health report, because Health Minister's don't gaffe. The specific use of those trigger words have already been poll tested and National know that by writing the criticism off as coming from 'left wing anti-Government protestors' that their rump electorate will ignore the urgency of what the report has found.
There is a vast cultural chasm in our country, as divisive and as polarised as America, but our laid back persona and the smallness of our nation size have conned us into thinking we are an equal and egalitarian country.
Meanwhile those with mental illness are left to rot in a system that has been purposely run down because the National Government believes these obligations should be taken care of by the free market.