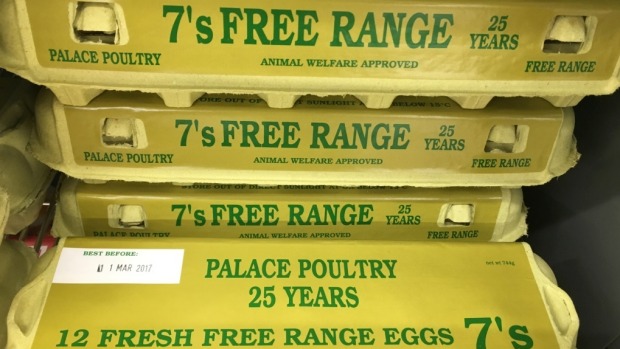 I buy free range eggs.
I try to always source groceries that are as ethical as possible.
The idea that any thing has suffered for my consumption of it makes me lose my appetite .
But I also appreciate the irony in that statement and subjective nature of that position because the consumption of any animal will lead it to a certain level of discomfort or suffering.
Vegans and Vegetarians will be rolling their eyes at me.
TDB Recommends NewzEngine.com
And well they should.
I have been amused at how huge a story this misleading of eggs has been because on one hand it seems remarkably self deceptive of anyone to pretend they thought buying bargain basement free range eggs was legitimate and on the other hand aren't we all being deceptive when it comes to eggs?
To my first point, look at this…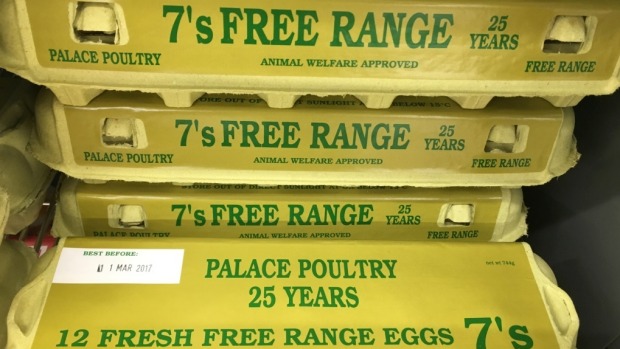 … did anyone honestly think these were free range?
The deal I make as a consumer attempting to be ethical is an acknowledgement that the product I am going to purchase will be slightly more expensive than everything else and there is going to be slightly less of it.
That's the deal. We pay more for an ethically produced product and we will need to do with slightly less of it.
Buying Palace Poultry with its budget prices always seemed like a scam.
Which it looks likely to be.
To my second point, aren't we all being deceptive when it comes to eggs?
As blogged by Christine Rose this weekend…
Consumers had been led to believe that by buying free range eggs they really were supporting better quality of life for laying hens. But this week's revelations have shown that not only is there scope for cynical marketing by unscrupulous egg traders and dealers, but also that loose definitions mean there's no guarantee of a good life for hens even on 'free range' farms, even if you wanted to 'do the right thing', by hens and paid more for it. Not only are your eggs not necessarily free range when they're labelled as such, but your hens are likely to suffer regardless. Even if you think you're buying free range eggs, you may not be. Free range eggs may come from caged hens, and what is generally classed as free range can come with adverse conditions for hens anyway.
…but it's these numbers that really show up the lie of free range…
New Zealanders consume about a billion eggs a year, and eggs from caged hens make up about 75% of the market. About 5% of laying hens live in barns, and about 19% are what's vaguely 'free range'. Organic eggs make up about 1% of egg sales. That means most egg buying New Zealanders don't care enough or can't afford to pay more for eggs that support hens' wellbeing, natural living and freedom.
…if we want to be real about the well being of chickens when it comes to eggs we would first stop deluding ourselves that the current scheme is anything other than a scam, demand far more stringent codes of welfare and accept that the cost will rise.
Or we stop eating eggs altogether.
Moaning about your bargain basement egg being a misleading rip off when that must have been evident at the point of purchase seems a tad precious.