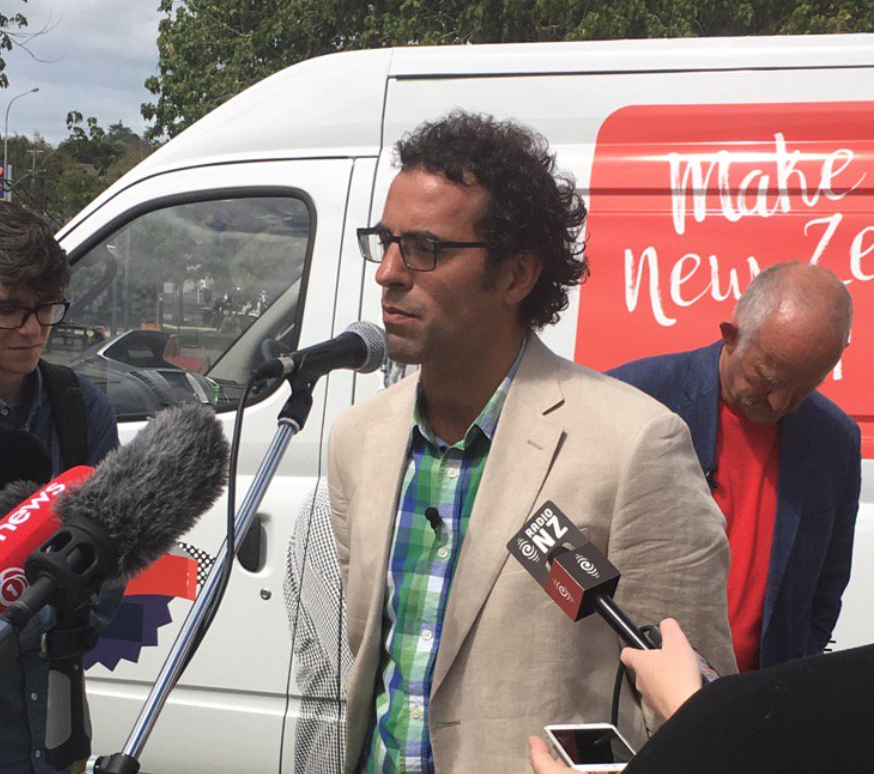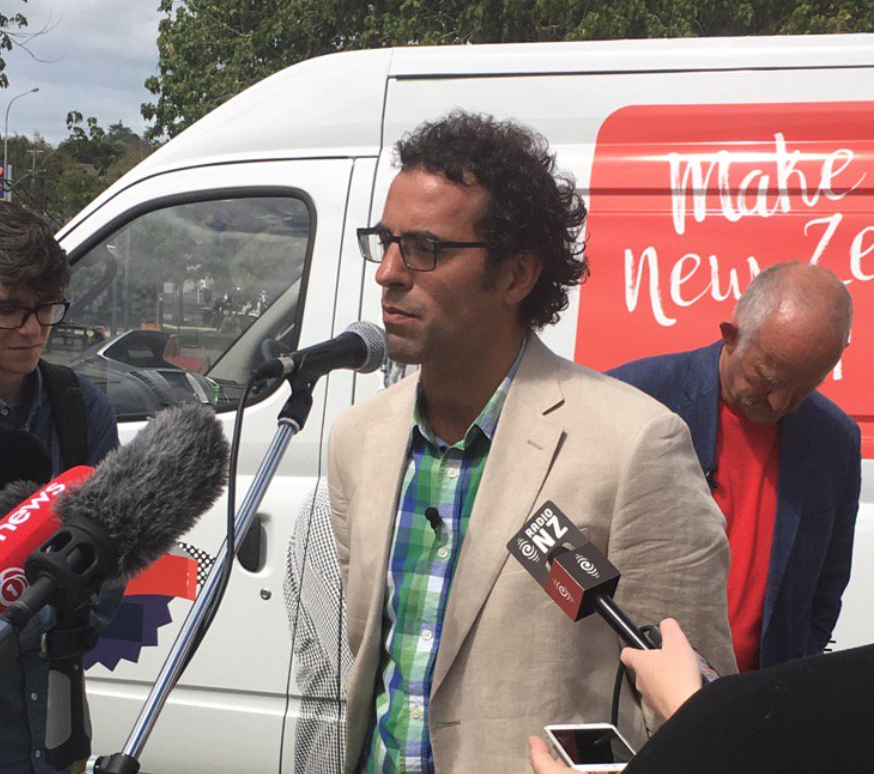 WARNING: WARNING: POLITICAL CLUSTERFUCK MAGNITUDE 5
And it's happened.
As The Daily Blog pointed out the day Julie Anne Genter foolishly threw her hat in the ring for the Mt Albert by-election last December, we now have a Political Clusterfuck of a magnitude 5.
That's pretty high magnitude folks.
The Opportunities Party has cleverly put into play their Chief of Staff, Radio NZ presenter and local boy, Geoff Simmons,  as their candidate and Labour are now suddenly in danger of losing this electorate.
The Greens should have NEVER stood in this by-election, the purpose of the MoU was to create the symbolism of unity and make the Greens and Labor look like a Government in waiting. It wasn't so that they could trawl through the MoU for any loophole they could exploit at the expense of the other.
By fighting in a by-election they look like opposition parties squabbling.
TDB Recommends NewzEngine.com
But that wasn't the worst part of the decision to stand, by entering the by-election, the Greens opened up the possibility of TOP standing and exploiting the fact National aren't.
There were over 14 000 National Party votes in the last election, and with 4 left candidates running  (Ardern, Genter, Carolan and Bright) the chances of an outsider scooping up National votes and coming through the middle was always a real possibility.
The Greens couldn't see that and this is what happens when chequers players try to play chess. Ultimately I think this is a staffing issue within the Green. This is a political party that hired the fucking Ruminator as their strategist for Christ's sake! As if one of the most toxic elements of the Wellington Twitteratti could do anything but alienate voters! You may as well put the Wellington PSA comms team in charge of Labour Party recruitment!
I love Deborah Morris, I have nothing but admiration and praise for her as Chief of Staff, but I think she is being appallingly advised. It's the person who has advised her on this that is the clown and that clown needs to be quietly shushed next time they have anything to say and replaced befor the election.
This is an immense fuck up that was pointed out at the time, and what did the Greens and Labour say?
"Oh this will be different", they cried, "this won't be a fight, it will be the age of Aquarius politics where Julie Anne and Jacinda will skip hand in hand to electorate meetings singing 'Michael row the fucking boat ashore' and between plaiting each others hair will have a wonderful policy discussion. You just can't see that because Brosocialists are angry".
Yeeeeeeah. Good one sisters.
Well that argument will evaporate quicker than a liberal Muslim in Trump's Cabinet because now there is a candidate who can split the vote and come through the middle.
How fucking short sighted can the Greens be?
You think all that unity on display at the Joint State of the Nation is going to survive 4 weeks of endless media attention on this by-election? Nothing else happens in February and the second Jacinda's lead looks in doubt, Party activists will turn on each other online in a feeding frenzy as Labour activists wake up to how badly the Greens have fucked them.
Remember, this was completely avoidable, it was supposed to be Jacinda's coronation, a box ticking exercise to build momentum towards the election held later in the year. Instead Green Party ambition, ego or naivety – take your pick – has actually threatened the seat altogether.
The Greens need to stop hanging out with the Spinoff and Transport Blog (who of course will come out in support of Julie Anne Genter) because they're inflated sense of influence has convinced the Greens they could have  shot in Mt Albert.
Here are the outcomes and political ramifications:
OUTCOME 1 – Jacinda wins with a 3000 majority and secures herself an electorate and some level of political stability holds. Only ramification is the wider perception within the nationwide electorate that the Greens and Labour are still squabbling. This is the best that can be hoped for.

OUTCOME 2 – Jacinda barely wins a majority and becomes political damaged goods while the perception to the wider electorate is Labour is far weaker than the Mt Roskill by election had suggested. This is bad.

OUTCOME 3 – Julie Anne Genter wins and Labour realise they've been played (remember Labour was blindsided by this Green Party decision) and punishment comes post the election when Labour and NZ First team up and leave the Greens with sweet fuck all for supply and demand. This is really bad.

OUTCOME 4: The gorgeous Geoff Simmons resonates with the Radio NZ heartland that is Mt Albert by winning National Party voters AND some Labour Party voters AND some Green Party voters which causes a shock win, changing the balance of power. The political ramifications of that are incalculable. This is fucking awful.
So four outcomes, 3 of which fuck Labour and the Greens.
Remarkable work, I need to go back in my twitter feed and pull up all the angry tweets from Julie Anne Genter who claimed none of this would happen.
Just when there was a glimmer of hope from Key stepping down, ego and stupidity have managed to win the day.