After insinuating Chloe was an antisemite, ACT double down and accuse Nanaia Mahutaof it as well…
Mahuta Must Explain Moral Failing On Last Day
"Documents released by the Israel Institute of NZ appear to show a final moral failing by Nanaia Mahuta that casts shame on behalf of all New Zealand," says ACT Deputy Leader and Foreign Affairs spokesperson Brooke van Velden.
"When Hamas began attacks on Israel, Mahuta was advised by MFAT that she should tweet:
'Aotearoa New Zealand [flag] unequivocally condemns rocket and terror attacks from Gaza into Israel and calls for their immediate cessation. With a high risk of escalation, the protection of civilians, and upholding of international humanitarian law is essential.'
"Mahuta rejected this advice, instead tweeting:
'Aotearoa New Zealand [flag] is deeply concerned at the outbreak of conflict between Israel and Gaza. We call for the immediate cessation of violence. The protection of all civilians, and upholding of international humanitarian law is essential.'
"She was later overruled by Prime Minister Chris Hipkins, and issued a stronger statement more in line with the original advice from MFAT.
TDB Recommends NewzEngine.com
"Mahuta had a clear option to denounce barbaric aggression but chose not to. Why? She needs to explain these actions on her last day as Minister. She owes New Zealand that much.
…surprise, surprise.
Israeli war crime apologist Party ACT now see antisemites everywhere they look!
This is now a very clear tactic ACT are adopting that anyone who is critical of Israeli war crimes is an antisemite.
It's an old tactic that works wonders and allows debate over Israeli group punishment to be gagged.
As 10 000 Gazan civilian deaths tower over us, as we stand in the shadow of an active war crime, as Israel kills as many civilians in one month of conflict that Russia has managed in almost 2 years of war – as that all happens, ACT is playing games of semantics to insinuate anyone not demanding more war crimes is an antisemite!
Shame on ACT for using Fox News tactics to silence critics of war crimes and shame on the rest of us for allowing them to do it!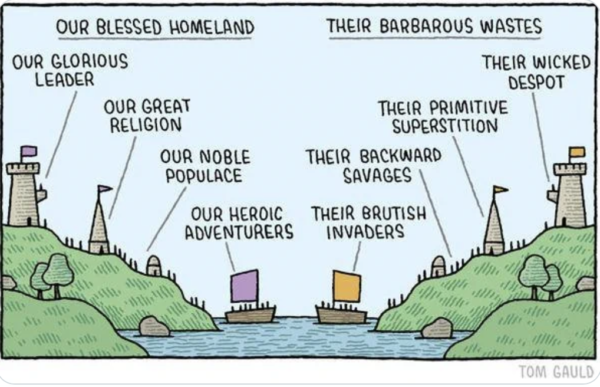 Increasingly having independent opinion in a mainstream media environment which mostly echo one another has become more important than ever, so if you value having an independent voice going into this pandemic and 2020 election – please donate here.
If you can't contribute but want to help, please always feel free to share our blogs on social media.