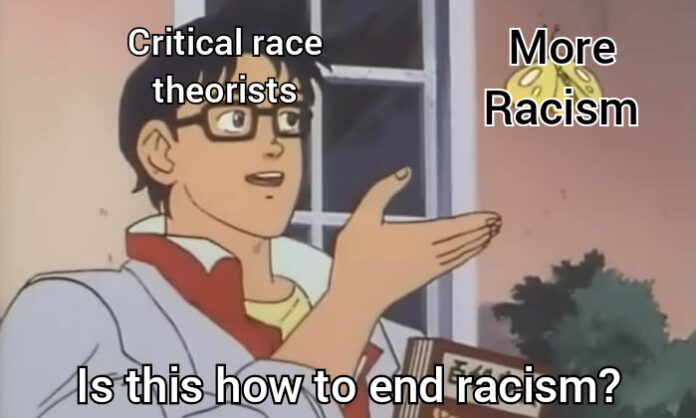 Judge dismisses Oranga Tamariki's bid to remove Māori girl from Pākehā couple
A Family Court judge has ruled that a traumatised and neglected Māori girl will remain in the care of her Pākehā foster parents, and has slammed Oranga Tamariki for putting ideology ahead of a child's best interests.
The case concerns a 6-year-old girl, who for nearly three years has been living with the couple in a safe, healthy, loving environment in rural Hawke's Bay.
Oranga Tamariki/the Ministry for Children and the girl's iwi wanted her removed because they did not think the couple could meet her cultural needs.
Let's remind you of the holy trinity of woke identity politics dogma.
In the name of the non-binary mother, non-binary daughter and the monthly ghost: All white people are irredeemable racists, all men are rapists and anyone defending free speech is a uniform wearing Nazi.
There's no wriggle room in this critical race and gender theory. Despite the immediate upgrade in the young Maori girls physical, emotional and psychological well being provided by the white step-family, woke Dogma commands no Maori child could be successfully raised with white parents.
Jacinda must be hoping Covid keeps breaking out to hide this story.
TDB Recommends NewzEngine.com
Rather than be shocked at the scale and scope of lies used by Oranga Tamariki to enforce critical race theory dogma above the welfare of a young Maori girl placed with a white step-family, the woke scramble to reset the debate as a powerful white man bullying a young woman to tears in the dock…
Judge's questioning – 'She was in the box, just crying'
She says if the general public saw an older man addressing a younger woman like that they would be shocked, and that this highlights the need for a "proper" judicial complaints process.
…Surely though being caught out being so maliciously ideological to the point you have been busted in Court lying would make you burst into tears?
It is extraordinary in the extreme that the identity politics devotees will attempt to ignore the deceit used to remove a Maori child from a white step-family to paint this as a intersectionist power struggle between the  heteronormative white cis male patriarchy and post MeToo feminism.
I mean, come on. The Judge may well have been mean and the Social Worker crying isn't pleasant, but look at the eye watering evidence that questioning produced!
Sweet Jesus, the young Maori girls psychologist was as clear as clear can be, that removing her from the white step-family she had bonded with and flourished with and had been told she would remain with, to remove her now after years with that white step-family would risk all the positive growth the young Maori girl had exhibited with the white step family!
To place woke critical race theory above the welfare of the girl because white = bad is dogma at its most book burning, this is not Tikanga!
Look, of course at the point of a Maori child uplift from a dangerous family environment, you absolutely want Iwi involved to find and resource whanau but that's not what is happening here, in these cases woke critical race theory is eclipsing the welfare of the child. In these cases Oranga Tamariki is taking back Maori children who have been told they are remaining permanently with white step-parents and then being ripped from those homes because a white family could never raise healthy Maori children.
Note Oranga Tamariki didn't even provide any resources to help the white step-family engage their child in Maori culture yet that was the deciding factor in taking the child!
When dogma is eclipsing the welfare of children who have already been placed, heads must roll!
How many other white step-families is this happening to? We know Newsroom are gagged from talking about another case that involves white step-families and the taking back of 4 Maori children.
To watch the woke hide the enormity of their Critical Race Theory failures and attempt to turn this into a patriarchy issue would be funny but the attempt to intervene in Judicial independence is a game not even the woke can side step…
Judge lauded for rebuking his seniors in Oranga Tamariki case
The prospect of a judge raising concerns with another member of the bench while proceedings were ongoing was "constitutionally repugnant," top human rights lawyer Tony Ellis said after revelations of irregular actions in a high-stakes Oranga Tamariki case
Another human rights lawyer, Michael Bott, was equally critical of any attempt to interfere in a case, saying there were proper ways to raise concerns about a hearing.
Their comments came after news that the then-chief executive of Oranga Tamariki, Sir Wira Gardiner, contacted Chief District Court Judge Heemi Taumaunu and the Principal Family Court Judge Jackie Moran. He raised concerns with them about the manner in which Family Court Judge Peter Callinicos had questioned Oranga Tamariki staff in a custody hearing.
Sir Wira appeared to have been concerned about the way the judge questioned social workers during the first part of the hearing, held in March. He claimed that Judge Callinicos had "bullied" Oranga Tamariki staff giving evidence at the hearing, according to documents obtained by Stuff.
…Labour will be praying Covid lockdown distracts Kiwis from this mind numbing Oranga Tamariki woke racism because if this gets picked up by Talkback it's all over rover.
Increasingly having independent opinion in a mainstream media environment which mostly echo one another has become more important than ever, so if you value having an independent voice – please donate here.
If you can't contribute but want to help, please always feel free to share our blogs on social media