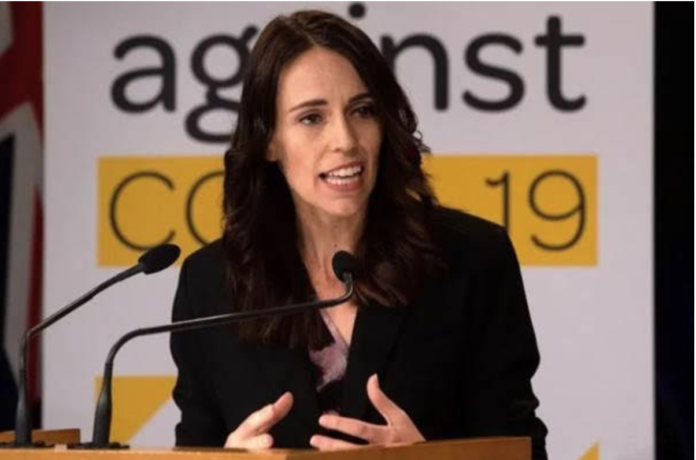 WINNING IN SEPTEMBER should be a doddle for Labour. The successful campaign strategy virtually writes itself. Draw together a comprehensive plan for economic recovery post-Covid. Indicate the Government's general direction of travel by announcing creative solutions to the problems which will, inevitably, arise over the next 100 days. Maintain a "relentlessly positive" approach by insisting, in the spirit of 2017, "We can do this!"
Unfortunately, the biggest problem confronting Labour isn't recognising what needs to be done; it's working out how to make it happen.
For the best part of 30 years, Labour's caucus hasn't needed to draw together a comprehensive economic plan. In 1984, the plan that came to be known as "Rogernomics" was handed to them, ready-made, by Treasury. Labour and National have dutifully followed Treasury's plan ever since. So rock-solid has the neoliberal consensus become in New Zealand that both of the major political parties have forgotten how to think in any other way. When either one of them wants to know what to think, they simply ask Treasury.
Prior to 1984, in the years when both Labour and National were mass parties boasting hundreds-of-thousands of members, policy advice was largely sourced in-house. What could not be obtained from members tended to be supplied by key interest groups. National could rely on Federated Farmers, the Employers Association and the Chambers of Commerce. Labour had the trade unions, schoolteachers and university staff, liberal churchmen, voluntary-sector workers, and elements of the Manufacturers Association. The secret to successive National Governments' extraordinary longevity was simply a matter of stealing Labour's policies, watering them down, and then introducing them as their own.
This complex process of producing economic and social policy even had a name: "Pluralism". Society was presented as a multitude of competing "power centres" which the pressure of regular electoral contests forced into the self-reinforcing negotiation of political compromises. Viewed historically, pluralism was an indisputably progressive system. It guaranteed that the interests of workers and their families were both protected and advanced, but only at a speed with which capitalist investors and employers could keep pace, and which afforded them the time required to adapt. In this way "evolution" forestalled "revolution".
TDB Recommends NewzEngine.com
Obviously, pluralism represented everything which the followers of what we now call neoliberalism detested. In their estimation, the only "power centres" which merited the state's protection were those which protected the rights and interests of the market. Rogernomics thus set about the systematic dismantling of just about every competing centre of power in New Zealand society. Its straightforward purpose was to create a system in which the formulation of economic and social policy became the preserve of private think tanks and a state apparatus re-configured to serve the interests of capital exclusively. Their objective, largely achieved, was to leave all those seeking an alternative to neoliberalism with literally no viable means of either thinking it up, or making it happen.
You see the problem here? The Covid-19 Pandemic has exogenously generated (i.e. in the way the asteroid-Earth collision influenced the dinosaurs!) a critical need for new and imaginative economic and social policies. Unfortunately, the only institutions capable of formulating such policies are intellectually incapable of thinking outside the neoliberal box. The ideas of neoliberalism permeate not only the advice flowing into National's caucus from the "Right", but also the advice flowing into Labour's caucus from the "Left". Neither the trade unions, nor the universities; the churches nor the not-for-profit sector; have anything to offer, policy-wise, that even remotely resembles a detailed and comprehensive alternative to the status-quo.
Just consider the fate of what is probably the most heterodox policy package presented to a New Zealand government in the last 30 years: the report of the Welfare Expert Advisory Group. What happened to this radical, sector-wide suite of reforms? It was almost completely ignored. Carmel Sepuloni, the Social Development Minister, simply couldn't summon-up the independence of mind required to over-rule her MSD advisers – for which her colleagues were no doubt profoundly grateful. What on earth would they have done if she had!
Because it would be a mistake to think that policy orthodoxy and a general reluctance to challenge official advice is behaviour peculiar to Carmel Sepuloni. The same could be said of just about every minister in Jacinda Ardern's cabinet – including Jacinda herself.
She and her senior colleagues cut their political teeth in an environment where the neoliberal foundations of social and economic policy were regarded as immovable. Those who suggested otherwise, like Jim Anderton's Alliance, and the Green Party under Rod Donald and Jeanette Fitzsimons, were treated like embarrassingly eccentric family members: people to be endured – not heeded. Certainly, anyone within Labour's ranks foolish enough to suggest that neoliberalism might have had its day – like David Cunliffe – inspired only the rolling of eyes and grinding of teeth among their colleagues.
Like that asteroid, however, the Covid-19 crisis has brought on one or two changes. As both the Prime Minister and her Finance Minister have made clear in recent weeks, the need for a comprehensive policy reset is now urgent. Facing unemployment levels not seen since the darkest days of the Great Depression, the Labour component of the Coalition Government is reaching back, through its own history, for the inspiration needed to confront the vast challenges ahead.
What they are discovering, however, is that Rogernomics' most pernicious legacy – at least in Labour – is the extraordinary damage it inflicted on the party's intellectual and moral capacities. Never has the left-wing faction of the party which departed with Jim Anderton in 1989 been needed so desperately. Never has the absence of the alternative thinking it would have encouraged been more telling.
Pluralism, you see, is as vital to the health and progress of parties as it is to the general welfare of societies. I have this on the authority of no less an expert than Matt McCarten – who served as chief-of-staff to Jim Anderton, David Cunliffe and Andrew Little. Ruminating recently upon the ideological monoculture Labour has become, he told me sadly: "We should have stayed, Chris. We should have stayed."
History, however, seldom offers us second chances. Notwithstanding Jacinda's need for new ideas, she is unlikely to find them within her current ranks. Certainly, she will not discover them in the policy papers passed up by her neoliberal officials. They won't be found in the glossy submissions of right-wing think tanks and PR firms either.
The challenge confronting the Prime Minister and her colleagues, therefore, is to somehow muster the intellectual forces needed to move Labour's admirably simple campaign strategy from the lofty realm of theory into the gritty world of practice.
Never was the old saying more true: "Now is the time for every good person to come to the aid of the party." Especially those with democratic socialist ideas!