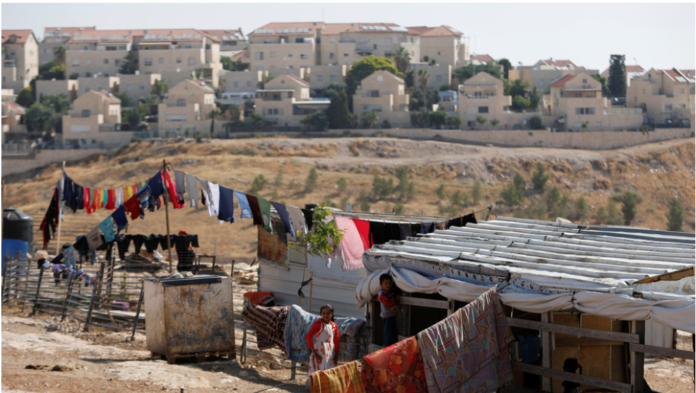 On 29 August 2019 we wrote the following email to Ron Mark:
Dear Minister of Defence,
Thank you for your reply, dated 27 August, to our emails of 24 July and 1 August, regarding the purchase of military equipment from the Israeli company Robo-Team. We note with disappointment that your response failed to deal with the specific points we had raised.
May we ask you to clarify the final three paragraphs of your response:
"New Zealand is a strong advocate for protection of civilians and is maintaining a close eye on events in the Gaza Strip. We are deeply concerned about reports of actions against civilians and would urge all parties on the ground to avoid confrontation and exercise maximum restraint."
TDB Recommends NewzEngine.com
You express deep concern over what you describe as "actions against civilians" and "urge all parties on the ground to avoid confrontation and exercise maximum restraint." Have the Palestinian people no right to protest when their homes are being mercilessly destroyed by the Israeli Army of Occupation? May we remind you of the UN News Press Release dated 23 July 2019 and the video of home demolitions.
The crimes committed by Israel in imposing and maintaining its military Occupation of the West Bank and East Jerusalem violate international law. The International Court of Justice (ICJ), has ruled against Israel's annexation Wall running inside the West Bank, including East Jerusalem. Yet these violations of human rights are being supported by the US, which is so often referred to as one of New Zealand's 'traditional allies'.
Surely, calling Israel to account for its violations of international law would serve the, as you put it, "protection of civilians" far better than simply urging restraint on the part of both the Occupying power and its victims! Israel's mighty military superiority over the Palestinian people is an indisputable fact.
"In terms of acquiring or updating military equipment, there is a commitment to supporting New Zealand industry where possible. However, there are systems and equipment that cannot be sourced domestically so New Zealand engages with companies from other countries where required, through a commercial tendering process."
We did not raise the question of support for New Zealand industry or the sourcing of requirements from other countries.
"The purchase you refer to was for robot systems to equip our explosive ordnance disposal teams based in Christchurch, Wellington and Auckland. These robot systems will be used primarily in support of the New Zealand Police for bomb disposal tasks, disposing of remnants of war in the Pacific and ensuring our personnel are safe on operations."
We did not ask for information regarding the use of the systems and equipment being purchased. The company providing the equipment for New Zealand, Robo-Team, is an integral part of the Israeli Defence Force. Our concern is with the immorality of New Zealand contributing to the profitability of a company that provides equipment to support the Israeli Defence Force in its human rights abuses that include the illegal occupation of Palestinian land and the oppression of Gaza.
Earlier this year, on 6 April, the Israeli Prime Minister Netanyahu gave an interview to Israel's Channel 12 TV. He affirmed that "I am going to extend sovereignty" and ". . . I will not transfer sovereignty to the Palestinians." In a separate interview the next day, Netanyahu vowed that he would add more housing units to settlements. "We're going to continue controlling the entire territory west of the Jordan," he said, in reference to the militarily-occupied West Bank.
What more appropriate example could there be for the application of Rule 44 than the proposed purchase of $9 million in military equipment from Israel? Please stand by our country's values and the recommendation of our Ministers of Foreign Affairs and Defence to "Support the maintenance of the international rules-based order, institutions and arrangements which enable conflict prevention and peace resolution."
Minister, we ask you, again, to please respond clearly and unequivocally to the specific issues raised above.
Eventual response from Ron Mark:
On 27 November, after almost three months had passed, the Minister of Defence finally responded to our request for clarification. Here is his complete reply:
"I would like to emphasise that our approach is one of engagement, and the Government is committed to supporting a two-state solution to the Israel-Palestine conflict."
Why did the Defence Minister choose, yet again, not to answer direct questions? Was it merely contempt? Or was there something else?
Reality check
At 8am on 29 November, the Israeli Navy opened fire on Palestinian fishing boats off al-Sudaniya. They did so again at 8:30am. At 1:30pm, the Israeli Army opened fire on east Khuza'a. The Khuza'a community was attacked again at 2pm, when Israeli fire killed a 16-year-old youth, Fahed Mohammad Waleed Al-Astal, and wounded five other people. At 4pm, Israeli forces opened fire on people in east Jabaliya and, at 6:20pm, the Israeli Army again opened fire on east Khuza'a.
At 8:50pm, after these six, unprovoked Israeli attacks Palestinian Resistance fighters launched a single missile across the Green Line.
Israeli forces, predictably, soon responded by hitting Gaza again and again with a further eight ceasefire violations. At 9:40pm the Israeli Navy shelled and opened live fire on Deir al-Balah. During the night, as early as 9:20pm, there were two Israeli air strikes. One hit north Beit Lahiya, the other struck the al-Shija'iya neighbourhood, injuring a resident. In the early hours of the following morning, at 1:10am, Israeli gunboats opened fire on Palestinian fishing boats off the al-Sudaniya area in west Beit Lahiya town. At 2:25am, an Israeli warplane launched three missiles into east Beit Lahiya. At 2:30am, Israeli gunboats opened fire on Palestinian fishing boats off Khan Yunis City.
The Israeli aggression ended with two attacks, carried out at 2:50am. Another Israeli air strike hit north Beit Lahiya while Israeli forces, positioned behind the Green Line, opened fire on east Gaza City.
From early morning, fourteen Israeli ceasefire violations hammered Palestinian communities and fishing boats, six of them from daybreak until evening, when Gaza Resistance finally made its small gesture of defiance. Never mind Israel's unprovoked aggression and the death of a Palestinian youngster; the slightest sign of Palestinian retaliation was more than enough, it seems, to bring Israeli air strikes raining down!
In her film Gaza Fights For Freedom journalist Abby Martin, reveals the truth about Israel's war crimes against Gaza. Exclusive footage, legal documentation and photographic evidence bear witness to the extent and nature of the carnage in which 200 unarmed civilians have been killed by Israeli snipers since 30 March 2018. Abby Martin's documentary reveals both the history of Gaza and its grim present, to which the mainstream news media turn a blind eye. Victims such as doctors, paramedics (including the family of internationally-acclaimed paramedic, Razan al-Najjar) and journalists tell their stories. The film is a rebuke to all who would try to keep us from knowing the truth.
Update on Israel's daily targeting of Gaza
On the first of day of December, there were four Israeli Gaza ceasefire violations, three of them saw the Israeli Navy opening fire on Palestinian fishing boats and, in a fourth violation, the Israeli Army opened fire on Gaza farmland. On the second and third of the month, there were three more Israeli ceasefire violations and none reported the following day. On the fifth and sixth of December, Israeli forces carried out seven more ceasefire violations and, by now, there were 37 Palestinian wounded and injured. Then, on the seventh of December, Palestinian Resistance reacted to the Israeli violence, firing (after two more Israeli attacks) three missiles towards the Green Line at 20:55.
In the small hours of the ensuing night, from just after midnight to 1:15am, Israeli air strikes resulted in 13 missiles hitting Gaza communities. During the rest of the eighth of December, no ceasefire violations were reported. On the ninth and tenth of December, the Israeli Navy and Army carried out two more attacks on civilian targets in Gaza. To sum up, in the first ten days of December, there was just one Palestinian ceasefire violation, resulting in three missile-firings, and 24 Israeli ceasefire violations, causing 37 Palestinian casualties. There were no Israeli casualties and yet Israeli propaganda would have the world believe that its violence against defenceless Gaza is solely in response to Palestinian missile attacks!
Covering for Israel
In 2017, an article published in the San Diego Jewish World commented that: "Now that the membership of New Zealand's Coalition Cabinet is known, there is reason for optimism that there will be a turn for the better in relations between New Zealand and Israel, which were soured last year when New Zealand voted for a United Nations Security Council condemning the Jewish State for its settlement policies and insisting on 1967 border . . ." The reason for optimism, the writer John McCormick declared, was the "result of a coalition agreement" between the New Zealand First Party and Prime Minister Jacinda Ardern's Labour Party. The article also noted that "Peters and Mark are both long-standing members of Parliament's Friends of Israel group (PFI)."
Inarticulation
The Rights Forum, founded in 2009 by former Dutch Prime Minister Andreas van Agt, is a network of former ministers and professors of international law, who have joined forces to promote a just and durable solution to the Israel-Palestine conflict. An article published by the Forum on 9 December, written by John Dugard, Emeritus Professor of Law at the Universities of Leiden and Witwatersrand, and former Special Rapporteur on the Human Rights Situation in the Occupied Palestinian Territory, holds out little hope of bringing an end to the delay at the International Criminal Court (ICC) over the demand for an investigation into possible war crimes in the Occupied Palestinian Territories.
Dugard informs us that the ICC Prosecutor's Office has now been conducting a "preliminary examination for ten years into a situation on which there are four Human Rights Council independent fact-finding mission reports, an advisory opinion of the International Court of Justice, resolutions of the Security Council and General Assembly, numerous Israeli, Palestinian and international NGO reports, extensive TV coverage and video recordings depicting and testifying to war crimes and crimes against humanity." He reminds us that the Prosecutor, Fatou Bensouda's, term of office expires in 2021 and determines that she "is determined not to open an investigation into crimes committed by Israel in Palestine and against the Palestinian people."
Dugard concludes that "inarticulated factors have determined" Bensouda's decision and it is this that has also lessened the chance of a whistleblower coming forward to expose the reasons behind the avoidance of action by the Prosecutor and her senior staff. And what could these inarticulated factors be? The article provides detail that makes it pretty obvious that, what remains inarticulated is an affinity with Zionism and Israel, perhaps also prompted by the fear of losing professional status.
It would appear therefore that Ron Mark's reluctance to answer direct questions and his silence regarding Israel's violations of international law might be explained by his membership, as the Israel Institute has observed, of the NZ-Israel Parliamentary Friendship Group. Mark's reply that his "approach is one of engagement" is evasive and needs clarification. As the Israeli Institute has noted, he takes care not to make "any public statements" regarding Israel. There is, however, a video of Ron Mark and Benjamin Netanyahu 'engaging' together in Jerusalem that is revealing, particularly as our Defence Minister had failed to 'engage' with any Palestinian leaders at the time.
The Zionist settler land-grab and population transfers are symptoms of the longest and most unbalanced conflict in modern history. That is why Ron Mark's comment that "the Government is committed to supporting a two-state solution to the Israel-Palestine conflict" is as meaningless as the other oft-repeated Government claim that it is 'even-handed' in its dealings with Israel and Palestine. Support for a 'two-state solution' has proved to be little other than shameful complicity. The process has simply afforded Israel more time to continue increasing its illegal settlements, along with the seizure and control of ever more Palestinian land.
If Israel's covert supporters in New Zealand will not stand up for justice, then they must admit their willingness to accept apartheid and the undermining of international justice and human rights.