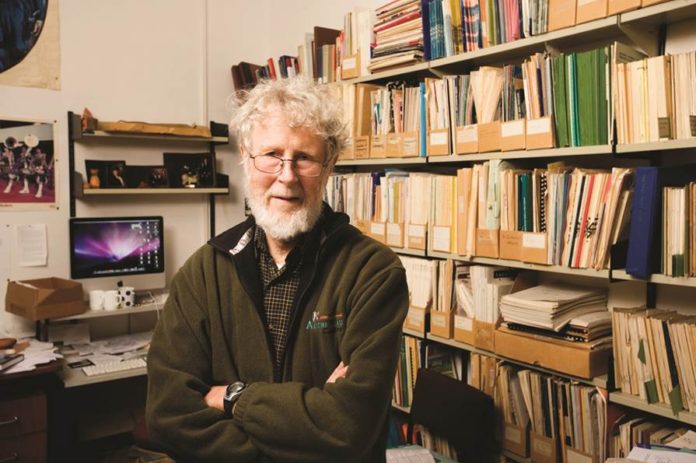 As someone who helped popularise the term 'woke' in NZ, I fear the manner in which middle class identity politics has eclipsed the class based left as our movements dominant ideology has created all sorts of intellectual paradoxes.
Millennial micro aggression policing woke culture with the accompanying social media lynch mob has all the nuance of Donald Trump at a feminist folk festival and all the sanctimony of a sadfishing mommy blogger, but its need to stomp out free speech under the belief that micro aggressions lead to macro violence is becoming cult like now…
The complicated issue of hate, and the left-wing professor whose book was banned
It's tricky being an old leftie who values free speech. Sometimes your supporters can become your opponents. Emeritus Professor at Otago University Professor Jim Flynn knows this all too well.
TDB Recommends NewzEngine.com
The former Alliance candidate and man who gave his name to an effect he discovered showing that IQ has an environmental component, making him a hero of the left, also argues that black subculture can negatively affect performance. For this he has been accused of blaming the victim. You can't win whatever side you take, he jokes. Genetic or environmental. Damned either way.
…when the class based left was still dominant, Emeritus Professor Professor Jim Flynn would be a Left wing hero, in the Identity Politics post MeToo intersectionist landscape he is a heteronormative white cis-male whose patriarchy is a privilege that must be deplatfomed and cancelled.
If Andrew Little was smart, he'd study the case of Emeritus Professor Professor Jim Flynn and comprehend where this push by the woke on free speech will collide with a significant chunk of the electorate and kick the review of hate speech past the next election so as to not make free speech an election issue. Little needs to do this because the censorship Left are going to get crucified if the Greens and their alienating online supporters make this an issue.
ACTs sudden jump to gaining 2 MPs in the latest Poll is partly because of their uptake of the Free Speech issue.
We are going to find it difficult to gain a second term as it is, handing the Right the ammunition in a free speech fight would be madness.