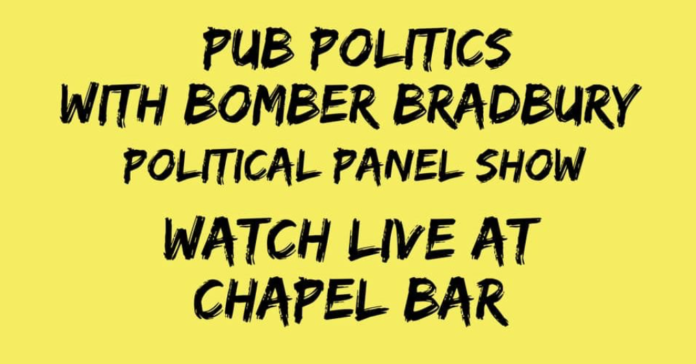 ARE YOU NOT ENTERTAINED productions presents Pub Politics, this Monday 8pm Live streamed on The Daily Blog from Chapel Bar on Ponsonby Rd.
This week – The Cannabis Referendum featuring:
Deputy Leader of the National Party, Paula Bennett
Leader of the ACT Party, David Seymour
Green Party MP and spokesperson on Drug reform, Chloe Swarbrick
TDB Recommends NewzEngine.com
President of NORML & TDB cannabis blogger, Chris Fowlie. 
First in, first served at the Bar, once we reach capacity that's it so get in early to ensure you are part of the night. The entire hour will be live streamed here on the Daily Blog.
Don't forget Pub Politics Episode 2 will happen Tuesday 10th September 8pm and the moot is 'Does National deserve to win the 2020 election'. Very special guests to be announced and Pub Politics episode 3 will take place Tuesday 17th September 8pm with an Auckland Mayoralty debate between Mayor Phil Goff and his main challenger John Tamihere.
Pub Politics – it's like Backbenchers but with way more booze.