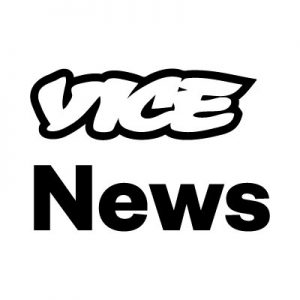 5: Trump Spent His Social Media Summit Complaining People Aren't Retweeting Him Anymore
A White House tech bias survey led to Thursday's White House Social Media Summit. President Trump said — in a tweet, of course — that the event would be focusing on "dishonesty, bias, discrimination and suppression practiced by certain companies." Assuming by "certain companies" he was referring to tech platforms like YouTube or Facebook, though none of them were invited.

At the event was a rolodex of celebrities of the very specific niche that is extremely online pro-Trump fans, including a meme-maker known only as Carpe Donktum and singer-songwriter Joy Villa, whose really made a thing of her brand, which seems to revolve around wearing pro-MAGA fashion on the red carpet.
Vice News
TDB Recommends NewzEngine.com

4: UK: Seized Iranian tanker could be released after 'guarantees'
British Foreign Secretary Jeremy Hunt has moved to ease tensions with Tehran, saying the Iranian oil tanker being held by authorities in Gibraltar would be released if there was a guarantee it was not heading to Syria.

The Grace 1 oil tanker was seized earlier this month by British Royal Marines off the coast of the British Mediterranean territory on suspicion of violating European Union sanctions on Syrian President Bashar al-Assad's government.

Iran has since demanded the ship be released and denied it was taking oil to Syria.
Aljazeera
3: Pete Buttigieg and Joe Biden Condemn Israeli Occupation, as Young American Jews Urge Democrats to Press Israel
YOUNG AMERICAN JEWS from the IfNotNow movement, who want to end their community's support for the Israeli occupation of Palestinian territory, succeeded on Friday in getting two more Democratic presidential candidates, Pete Buttigieg and Joe Biden, to denounce Israel's military rule over millions of disenfranchised Palestinians.

Activists from the group have been trailing Democratic candidates as they campaign in New Hampshire, and urging them to say, on camera, that they would work to end the occupation, if elected. Both Bernie Sanders and Elizabeth Warren expressed their support for the group's position at recent events, triggering outrage from far-right Republicans and unease from establishment Democrats who are reluctant to criticize even the increasingly far-right Israeli government of Prime Minister Benjamin Netanyahu.
The Intercept
2: Know Your Rights: How Immigrant Rights Activists Are Preparing for Looming ICE Deportation Raids
Immigrant communities across the country and their allies are preparing for nationwide raids by Immigration and Customs Enforcement planned to begin Sunday that will target undocumented members of immigrant families in at least nine major cities. The cities where raids will take place are said to be Atlanta, Baltimore, Chicago, Denver, Houston, Los Angeles, Miami, New York and San Francisco. New Orleans had been on the list, but the city announced this weekend that ICE was temporarily postponing the raids due to Tropical Storm Barry. We speak with a roundtable of immigrants' rights activists: Adelina Nicholls, the executive director of Georgia Latino Alliance of Human Rights in Atlanta; Shannon Camacho, the Los Angeles County Raids Rapid Response Network coordinator for the Coalition for Humane Immigrant Rights; and Natalia Aristizabal, co-director of organizing at Make the Road New York. Camacho says, "We tell our community members that no matter what ICE does, don't open the door."
Democracy Now

1: Impending immigration raids across US spark anxiety and protests
Immigration raids conducted by the Trump administration are expected in major US cities on Sunday, a prospect that has sparked vigils, protests, condemnation and fear.

The raids are expected to target roughly 2,000 migrants in the US illegally but the prospect has rippled terror through broad swaths of migrant communities. Vigils were held from Los Angeles to as far afield as Berlin on Friday, as a broad coalition of progressive groups condemned the raids.

"This administration's deliberate terrorizing of immigrant families and communities grows worse every day," Mary Bauer, deputy legal director of the Southern Poverty Law Center's Immigrant Justice Project, told the Guardian.