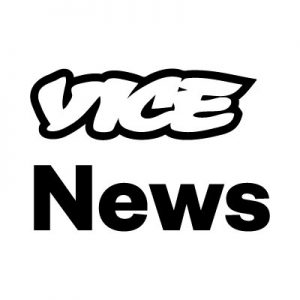 5: Trump Just Dropped His Defense Chief on Twitter After Allegations He Punched His Ex-Wife
President Donald Trump announced via Twitter Tuesday that acting defense secretary Patrick Shanahan is no longer in consideration for a more permanent job leading the Pentagon.

"Acting Secretary of Defense Patrick Shanahan, who has done a wonderful job, has decided not to go forward with his confirmation process so that he can devote more time to his family," Trump wrote in a post on Twitter Tuesday. He then announced Mike Esper, the secretary of the Army, would be nominated for the Defense post.
Vice News
TDB Recommends NewzEngine.com

4: Turkey: Erdogan slams Egypt's 'tyrants' as thousands mourn Morsi
Turkish President Recep Tayyip Erdogan has attended a prayer service in Istanbul for former Egyptian President Mohamed Morsi, who collapsed and died during a court session in Cairo on Monday.

Turkey's religious authority, the Diyanet, had called for absentee funeral prayers to be held on Tuesday throughout the country's 81 provinces.

At Istanbul's Fatih mosque, where thousands joined in prayers, Erdogan called Morsi a "martyr" and blamed Egypt's "tyrants" for his death, adding that he doesn't believe that Morsi died of natural causes.

"I don't believe that this was a normal death," Erdogan, a key supporter of Morsi, said.
Aljazeera
3: TEFLON TOXIN SAFETY LEVEL SHOULD BE 700 TIMES LOWER THAN CURRENT EPA GUIDELINE
NEW DATA SUGGESTS that the safety threshold for PFOA in drinking water should be as low as .1 parts per trillion, according to the nation's top toxicologist. Linda Birnbaum, director of the National Institute for Environmental Health Sciences, cited the figure, which is 700 times lower than the safety level set by the Environmental Protection Agency, at a conference on PFAS at Northeastern University last week.

While PFOA has already been tied to kidney and testicular cancer, among other diseases, recent research linking PFOA exposure to pancreatic cancer is the basis for the lower number cited by Birnbaum. The research was done by the National Toxicology Program, which is a division of the NIEHS.

"If you look at the data, pancreatic tumors are present at very, very low concentrations from PFOA," Birnbaum told the audience at the conference. "If you use the pancreatic tumors in the rats in the NTP study to calculate what would really be a virtually safe dose, you're getting down at about .1 ppt. Well, that's really low. And that's only for one PFAS." Birnbaum suggested that regulators might ultimately issue one drinking water standard for the entire class, which contains thousands of compounds.
The Intercept
2: Julian Assange Indictment "Criminalizes the News Gathering Process," Says Pentagon Papers Lawyer
A London judge has ordered WikiLeaks founder Julian Assange to appear before a court in February 2020 to face a full extradition hearing. Prosecutors in the U.S. have indicted Assange on 18 counts, including 17 violations of the Espionage Act. This is the first-ever case of a journalist or publisher being indicted under the World War I-era law. Assange said that his life was "effectively at stake" if the U.K. honors a U.S. request for his extradition. Assange is currently serving a 50-week sentence in London's Belmarsh Prison for skipping bail in 2012. We speak with James Goodale, former general counsel of The New York Times. In 1971, he urged the paper to publish the Pentagon Papers, which had been leaked by whistleblower Daniel Ellsberg.
Democracy Now

1: Carrie Lam ignored public opinion, says freed activist