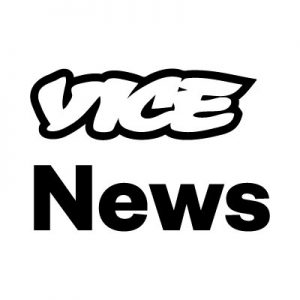 5: Mexico's President Is Playing Trump's Tariff Deal as a Win
TIJUANA, Mexico — President Donald Trump might be bragging that he got some concessions from Mexico in the tariff-immigration deal, but Mexican President Andrés Manuel López Obrador is also celebrating it as a win.

A crowd of thousands gathered on the streets of Tijuana on Saturday afternoon to hear López Obrador give a victory speech, the day after he inked a deal to avoid Trump's threatened tariffs on all Mexican goods if Mexico didn't stem the migrant flow. Mexico ostensibly agreed to clamp down on Central American migrants traveling north to the U.S. by deploying national guard troops to the southern border with Guatemala, and by expanding a program that makes asylum seekers wait out their cases in Mexico.
Vice News
TDB Recommends NewzEngine.com

4: Hong Kong clashes erupt after protesters storm legislature
Hong Kong, China – Riot police fired tear gas, water cannon, and pepper spray after thousands of protesters surrounded the legislature and forced a delay in a debate over a controversial extradition bill.

What was a relatively peaceful demonstration erupted on Wednesday at about 3:30pm local time (07:00 GMT) as hundreds of protesters tried to storm the legislative council complex, prompting police to retaliate.
Aljazeera
3: TEAM OF AMERICAN HACKERS AND EMIRATI SPIES DISCUSSED ATTACKING THE INTERCEPT
OPERATIVES AT A controversial cybersecurity firm working for the United Arab Emirates government discussed targeting The Intercept and breaching the computers of its employees, according to two sources, including a member of the hacking team who said they were present at a meeting to plan for such an attack.

The firm, DarkMatter, brought ex-National Security Agency hackers and other U.S. intelligence and military veterans together with Emirati analysts to compromise the computers of political dissidents at home and abroad, including American citizens, Reuters revealed in January. The news agency also reported that the FBI is investigating DarkMatter's use of American hacking expertise and the possibility that it was wielded against Americans.
The Intercept
2: Overcrowding, Rotten Food & Nooses: DHS Watchdog Confirms Horrific Conditions at Immigrant Jails
We look at horrific conditions for some 52,000 immigrants held in for-profit jails around the country. At least 24 immigrants have died in the custody of Immigration and Customs Enforcement under Trump, and at least four more died shortly after being released. Now Homeland Security's own inspector general has revealed how detained immigrants are subjected to rotten food, severe overcrowding, inadequate medical care, and broken and overflowing toilets. This comes as a separate report recently documented "dangerous overcrowding" at a Border Patrol processing facility in El Paso, Texas. Meanwhile, the Trump administration has announced it plans to hold some 1,400 immigrant children at a site on Fort Sill Army Base in Oklahoma that was once used as an internment camp for Japanese Americans during World War II. We get an update from Aura Bogado, immigration reporter for Reveal from the Center for Investigative Reporting, who has been speaking with migrants held in these facilities.
Democracy Now

1: Police use rubber bullets as Hong Kong protesters vow 'no retreat'