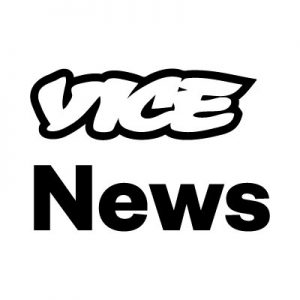 5: Trump's Tariffs and the Weather Are Making Life Hell for Farmers
ROCHESTER, Illinois — For America's farmers, the bad news just keeps coming. They've already been dealing with the fallout from the Trump administration's trade war with China, which destroyed the market for American soybeans and hurt other crops as well. And now, they're in the middle of the most catastrophic planting season in living memory. Months of rain have drowned fields across the country.
Vice News
TDB Recommends NewzEngine.com

4: Uganda confirms first Ebola case outside DRC outbreak
A five-year-old boy has tested positive for Ebola in Uganda, the first cross-border case since an outbreak began in neighbouring Democratic Republic of Congo last year, the World Health Organization (WHO) has announced.

The health agency said in a statement on Tuesday that the boy had travelled with family from the DRC to Uganda on June 9.
Aljazeera
3: RIGHT-WING STING GROUP PROJECT VERITAS IS BREAKING FACEBOOK'S "AUTHENTIC BEHAVIOR" RULE. NOW WHAT?
A MEMBER OF Project Veritas gave testimony in a federal court case indicating that the right-wing group, known for its undercover videos, violates Facebook policies designed to counter systematic deception by Russian troll farms and other groups. The deposition raises questions over whether Facebook will deter American operatives who use the platform to strategically deceive and damage political opponents as vigorously as it has Iranian and Russian propagandists. But is the company capable of doing so without just creating more problems?
The Intercept
2: "We Are Facing an Existential Crisis": Gov. Inslee Slams DNC for Refusing to Hold Climate Debate
The Democratic National Committee is facing criticism after rejecting calls to host a debate solely focused on the climate crisis and for threatening to blacklist any candidate who takes part in a non-DNC debate on the issue. DNC Chair Tom Perez recently told climate activists that it is not practical to hold debates on specific issues. We speak with Washington Governor Jay Inslee, who was the first Democratic presidential candidate to call for a climate-focused debate. He's accusing the DNC of attempting to silence the voices of those who want to debate climate solutions. "This is our last chance to defeat climate change," Inslee said. "We will not have another chance after the next administration. We will either act now, or it will be cataclysm."
Democracy Now

1: Boris Johnson allowed arms sales to Saudis after Yemen bombing