Comrade Trotter did me the privilege of visiting my Fortress Aotearoa blog last week and righteously questioned why I, a dyed in the wool pacifist, wanted to expand the Military budget.
My argument is that the radical shift to climate crisis adaptation demands a significant step change…
To survive climate change we must embark upon Fortress Aotearoa…

Move away from intensive farming and look to become domestically self sustainable in terms of food.
Immediately ban all water exports
5 year Parliamentary term.
Upper and Lower House (Upper House 50-50 split between Māori & Pakeha that can hold up legislation if unhappy about Treaty issues)
Massive investment into R&D from Government with the understanding research is to benefit NZ first before sold offshore.
Large scale increase in Navy, Army & Airforce.
Mass limiting of tourism numbers with increased tourist taxes.
Only citizens can vote.
Sustainable immigration and an end to exploitative international student workers.
Resettlement Programms for all pacific island neighbours.
Increase refugee in take to 5000 per year
Fully funded public services.
Mass Green housing rebuild.
100% renewable energy for entire country.
Massive tree planting across previous farming land.
Wholesale re-write of state services act to end commercial values.
Investment into basic pharmaceutical production.
Financial transaction tax
Wealth tax
Multinational tax
Inheritance tax
…the reason we are going to need to need an enormous increase in military spending is that the type of catastrophic storm damage we are expecting will require an enormous military capacity for disaster relief not just in NZ, but for the Pacific.
NZ has announced a $20 billion programme of capital investment out to 2030, and while the replacement of aircraft is welcomed, the total capacity of the armed forces is not being geared up nearly enough to meet the challenges of a dangerously warming planet.
An extra multi-role sealift vessel is fine, but we are gong to need far more of them as well as a large increase in patrol ships.
Why?
This.
TDB Recommends NewzEngine.com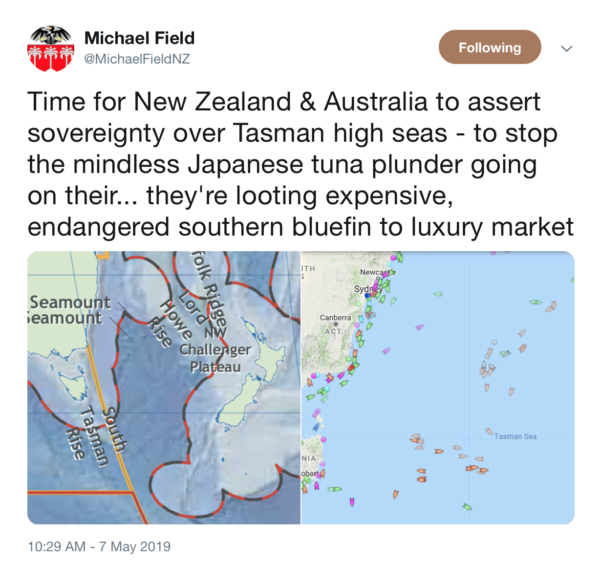 With our enormous economic zone, it won't be long before desperate nations are trawling our seas for demising fish stock. We need to be in a  position to protect those fish stocks.
As for Comrade Trotter's larger existential question behind expanding the military when a larger power could simply roll up and take what we have, apart from a vastly diminished ability to project power when the planet is burning, if we can not fight to retain what will be the last lifeboat on Earth, we don't deserve to be in the lifeboat.
For too long we have allowed corporate interests and political spinelessness to squander time that could have been spent finding solutions. The time is over. We only have decades now.
The fear and anger that will erupt once the acceleration of crisis begin will empower Fortress Aotearoa values whether we want them or not.