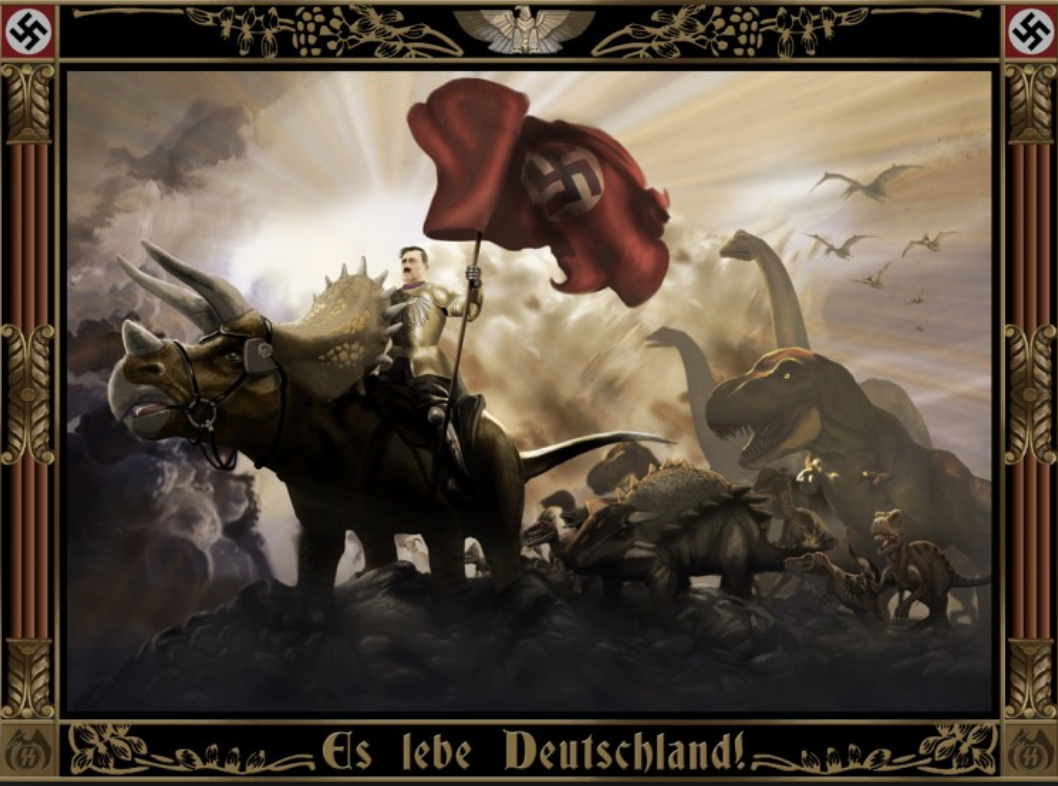 The alt-Right New Conservatives who are organising the anti-immigrant February 2nd protests  have entered the culture war with gleeful abandon.
The New Conservatives are Alt-Right because they hunger for political violence and use divisive language to bolster that rhetoric. There are common alt-Right speaking points which are aggressively xenophobic, transphobic, white pride and claims that global warming are a hoax.
First there is the naked Transphobia…
…then there is white pride…
TDB Recommends NewzEngine.com
…then there is climate change is a socialist hoax propaganda…
…and then there is the hysteria generated over the UN migration pact…
…yes, that's SpongeBob Square pants burning the UN Global Compact on Migration.
I know. I know.
With many New Conservatives also being fundamental Christians with literal interpretations of the bible, I'm waiting for their school curriculum policy to demand the teaching of Nazis riding dinosaurs…
…peak cray aside, this attempt to inject the spite vortex of culture war directly into our political spectrum seems sadly predictable.
As a class lefty, my fear has always been that the Identity Politics Woke Left would alienate the middle with arguments for social justice that seem smug and trivial to voters who are struggling to pay the bills, feed their kids and keep a roof over their heads. You hold power if you can get to the democratic majority of 51% and yelling, 'I'm different and you're wrong' is no recruitment method.
We do need to discuss immigration without descending into New Conservative  hysteria, we do need to discuss trans rights without the hatred and we do need to talk about the righteous economic grievances of those white working classes who have been left behind by globalisation, but that nuance is going to be trampled by the New Conservatives, in part because when the Woke were in ascendancy they utterly trashed nuance as well in favour of pointless woke call outs and Identitarian semantics.
That fear seems to be becoming a reality with the culture war projection of the New Conservatives.
Identity politics encourages splits into smaller factions focused only on the narcissism of tiny differences while practicing ideological rituals of public virtue signalling, it looks like the New Conservatives are about to politically exploit that cultural backlash.
We need far less divisive identity politics virtue signalling and far more universal benefits that progress everyone. While identity politics is an important personal pathway for understanding how one comes to politics, it is ultimately a flawed model to win the democratic majority. In its most extreme mutation Identity Politics is the very embodiment of white supremacy, and that's what we are going to see from the New Conservatives.
To counter social injustice effectively in 2019 we don't need more decent people becoming woke activists, we need more woke activists becoming decent people.
We will know on February 2nd if that hope is too late.