This image from the announcement to re-enter Pike River made me smile and cry, it seemed to sum up everything that is right and decent about this new Government…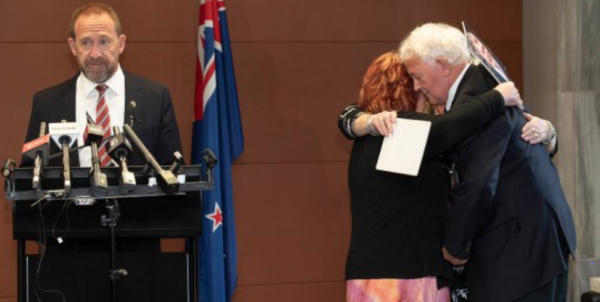 …you would be surprised to find any human being who would begrudge the decision to give these families some kind of closure to a hideous accident that should never have happened.
Except that there was, and is, a large group of mainly men who seem to think the cost is unacceptable and risk too great to justify re-entry.
Here's National Party Stormtrooper and right wing virtue signaller Hamish Price on Twitter this morning…
TDB Recommends NewzEngine.com
…I get you have to generate offensive right wing troll shit Hamish, but Jesus mate, this is honestly beneath you and anyone with a basic nervous system – it's not a reckless waste of money for the families who were blighted by this and you should have enough basic human empathy to know that, a tad more compassion wouldn't hurt Comrade.
I also find it incredulous that right wing trolls suddenly give two fucks about the homeless.
I'm guessing the Venn Diagram of people who hate Jacinda's baby and who believer re-entry into the Pike River Mine is wrong almost overlap entirely.