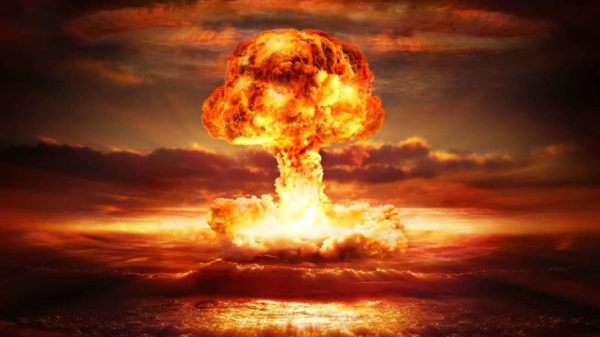 If Cameron Slater is to be believed, he has just nuked National.
His astounding claim that the National Party Chief of staff was complicit in the sectioning of Jami-Lee Ross is a page out of Soviet Russia...
Nonetheless, what the phone call revealed to me is that Simon Bridges is scared and that he is lying and covering up.   

When I pointed out the logic and the facts behind their shabby put up hit job using Melanie Reid and Newsroom and I asked him about the involvement of his executive assistant and his events manager, he had the audacity to say he knew nothing about their stories until they were published.

When confronted with the fact that two weeks prior to them being published he had used those same stories to try to push Jami-Lee Ross out of parliament but instead put him on sick leave, he still denied he knew about them.

He seriously expects media and people to believe that two of his closest staff members were talking to Melanie Reid for a year about a front bench MP and they said absolutely nothing to him.

He also lied yesterday when he said he knew nothing about the serious incident on Saturday night that lead to the hospitalisation of Jami-Lee Ross. This, of course, belies the involvement of his chief of staff, Jamie Gray, who directly contacted Jami-Lee Ross' psychiatrist shortly after 9:15 pm on Saturday night. That was after he'd been informed about a serious risk to Jami-Lee's health by the very same female MP who wanted Jami-Lee Ross dead in an awful text message. So, a National MP called the police, Simon Bridges chief of staff was involved after 9:15 pm and two of his direct report staff members were involved in the hit job, along with the female MP…and Simon Bridges knows nothing?
…the use of anonymous sources by Newsroom to smear in the age of #MeToo where accusation is the new evidential threshold and due process is dead was bad enough, to suggest that the full story of National Party complicity in sectioning JLR using leverage from that anonymous smear hit job is breath taking in its audacity and malignant cruelty.
Cameron is a fairly toxic fellow who may certainly be playing his own game and the benefactor of all of this politically is ultimately Judith Collins – a point Nicky Hager makes as he salutes those media outlets who have kept that focus above all other narratives (the way TDB has) but regardless of the role Slater and Lusk are playing, the manner in which National destroyed JLR and their implied role in his sectioning is actually deeply concerning for a democracy and requires urgent and critical analysis by the media.
TDB Recommends NewzEngine.com
You can't simply section someone off to a mental ward because you are frighted of what they may reveal about you politically. That is a dark day in NZ politics if true.
Over this whole stinking pile of hate remains the fact China attempted to buy two MPs. We must focus on this attempt to hack our sovereignty and we must know what role the National Party had in sectioning a dissident MP.