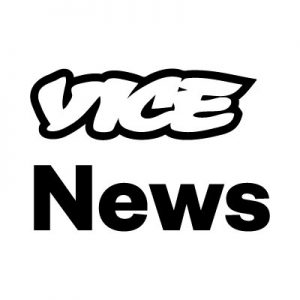 5: TRUMP MAY BE "IN LOVE" WITH KIM JONG UN BUT NORTH KOREA KEEPS HACKING U.S. INFRASTRUCTURE
The Onslow Water and Sewerage Authority in Jacksonville, North Carolina, was still recovering from the devastation of Hurricane Florence when hackers started attacking its computer systems with malware.

At 3 a.m. on Saturday, Oct. 13, the malware launched a sophisticated piece of ransomware known as Ryuk. A member of the utility company's IT staff reacted quickly, disconnecting the computer system from the internet — but it was already too late.
Vice News

4: Erdogan: Turkey will reveal 'naked truth' over Khashoggi killing
Turkey's President Recep Tayyip Erdogan has promised to reveal the "naked truth" over the killing of Saudi journalist Jamal Khashoggi, saying that he will make a new statement on the case on Tuesday.

His comments on Sunday are likely to increase speculation that Ankara may be about to reveal some of the results of its investigations into the killing of Khashoggi, a Washington Post columnist, who disappeared after entering the Saudi consulate in the Turkish city of Istanbul on October 2

Aljazeera
3: MSNBC and Daily Beast Feature UAE Lobbyist David Rothkopf With No Disclosure: a Scandalous Media-Wide Practice
ON THURSDAY, the Daily Beast published an article about the Saudi/US relationship by David Rothkopf, a long-time member in good standing of the U.S. Foreign Policy elite. Until last year, he was the editor-in-chief of the establishment journal Foreign Policy, named to that position in 2012 when it was owned by the Washington Post. He's also a visiting scholar at the Carnegie Endowment for International Peace and a visiting professor at the Columbia University School of International and Public Affairs. He was previously deputy undersecretary of commerce for international trade policy in the Clinton administration and managing director of Kissinger Associates, the advisory firm founded by former U.S. Secretary of State Henry A. Kissinger.

But, unbeknownst to Daily Beast readers consuming his commentary about Saudi Arabia, Rothkopf is something else: a paid lobbyist for the Saudi regime's close ally, the equally despotic regime of the United Arab Emirates. Last month, Rothkopf formally registered as a foreign agent for the Emiratis.

The Intercept
2: "Counterproductive and Dangerous": Nuclear Arms Race Feared as U.S. Quits Key Treaty with Russia
President Trump has announced plans to pull the United States out of a landmark nuclear arms pact with Russia, in a move that could spark a new arms race. President Ronald Reagan and former Soviet leader Mikhail Gorbachev signed the Intermediate-Range Nuclear Forces (INF) Treaty in 1987. The INF banned all nuclear and non-nuclear missiles with short and medium ranges. The treaty helped to eliminate thousands of land-based missiles. On Saturday, Trump vowed to build new nuclear weapons. We speak with Daryl Kimball, director of the Arms Control Association. He previously led the Coalition to Reduce Nuclear Dangers. He has been advocating for the U.S. and Russia to preserve the INF Treaty.

Democracy Now

1: May says MPs must 'hold their nerve' to approve final Brexit deal
Theresa May faced down Conservative critics of her Brexit negotiating strategy in a critical Commons debate in which she pleaded to be given time to "deliver the Brexit that the British people voted for".

The prime minister told her jittery MPs it was time "we hold our nerve" as the Brexit talks approach their endgame during nearly two hours of exchanges, which were not attended by leadership rivals Boris Johnson and David Davis.

She walked into a packed Commons a day after anonymous critics from her own party told Sunday newspapers she had entered "the killing zone" and would need to "bring her own noose" if she went to the party's backbench 1992 committee.