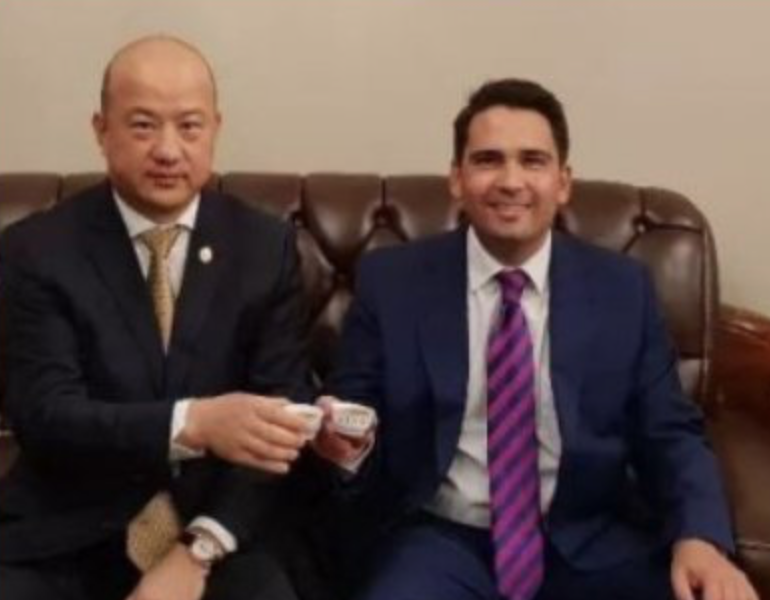 The astounding events of today and the explosive allegations regarding donations by Chinese interests, which if proven true carry a 2 year sentence which is the threshold for the removal of an MP from Parliament follow a recent trend of the National Party being little more than a front for Chinese business interests and influence.
Beyond this we still have the issue of a Chinese spy inside the National Party Caucus…
Newsroom Investigation: National MP trained by Chinese spies

A National Party MP who studied at an elite Chinese spy school before moving to New Zealand has attracted the interest of our Security Intelligence Service.

The list MP Jian Yang did not mention in his work or political CVs a decade he spent in the People's Liberation Army-Air Force Engineering College or the Luoyang language institute run by China's equivalent of the United States National Security Agency. 

That agency, the Third Department, conducts spying activities for China.

Newsroom has been told that to have taught at the Air Force Engineering College, Yang would have almost certainly been an officer in Chinese military intelligence and a member of the Communist Party, as other students and staff have been.

Yang studied and then taught there before moving to Australia where he attended the Australian National University in Canberra. He migrated to this country to teach international relations in the politics department at the University of Auckland.  
…and a National Party which is wedded and compromised personally to wealthy Chinese interests.  Jenny Shipley, Don Brash, Ruth Richardson and Chris Tremain are Director's of the China Construction Bank, Judith Collins interaction with Chinese Officials to help her husbands Chinese Company, Oravida, to gain more Chinese money  and Maurice Williamson's love affair with  Donghua Liu saw him become Liu's personal handyman when doing up Liu's batch and heavying the Police to drop domestic violence charges.
As China regresses into a censorship totalitarian state, we need to ask how much influence our largest Political Party is under from Beijing and in whose interest does National rule? New Zealand's or the People's Republic of China?
Economically, National put all our cows in one Chinese paddock with dairy intensification for the Chinese domestic market, but  at what cost to our political sovereignty has that been?
The Woke Left feel terribly anxious about any questions like this as they see it as nothing more than Xenophobia, but when we have this level of influence over a Party and when academics are having their homes broken into, such attempts to shut down the debate and questioning is naive at best and aiding China at worst.
TDB Recommends NewzEngine.com