The NZ First Convention 
Honestly, the things that NZ First members think are important sounds like the echo of dumb shit from the 1940s that no one bothers saying anymore, their fear refugees and migrants don't share our values is meaningless because being apathetic about shit IS NZs cultural value.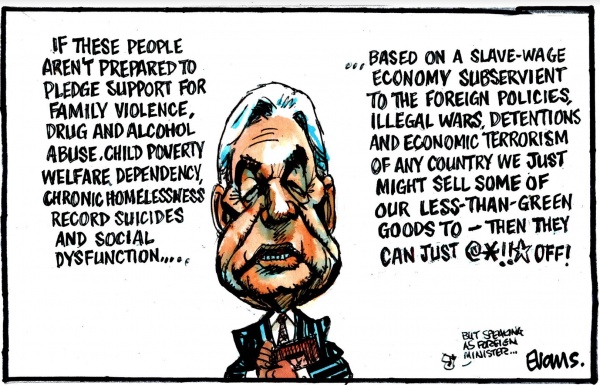 This sudden desire to force NZ's cultural values upon refugees and migrants is an absurdity. This is a liberal progressive democracy that loves alcoholism, rugby and domestic violence, I'm not sure how forcing migrants or refugees to get drunk, become an All Blacks supporter and bash their loved ones or risk deportation is much of a step forwards.
TDB Recommends NewzEngine.com
So what is really going on here? Winston is manoeuvring to attack National Party voter base. Your average white National Party member is terrified at the sudden rise of Chinese influence in their Party. National is now so wedded to Chinese money, most policy is aimed at appeasing their Beijing Overlords and the power of the 'Blue Dragons' inside National is causing deep resentment amongst the white rump. This push for NZ values is aimed at pulling the disaffected white vote from National rather than dividing the Labour Party vote.
Winston is doing exactly what NZ First is supposed to do, take votes from National. The Woke will scream at his race baiting, but that will only amplify his message to those he's trying to reach.