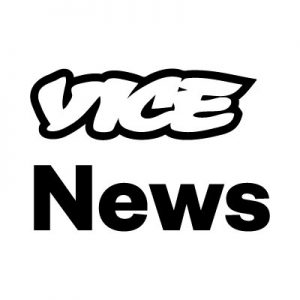 5: How Iran is countering Trump's new sanctions
U.S. President Donald Trump imposed sanctions on Iran last week — completing his torching of the historic nuclear deal, and putting the Middle Eastern country in a tight spot.

But Iran knew it was coming, and devised a strategy to counter the sanctions.

Iranian President Hassan Rouhani and senior officials met with at least 23 countries over three months to try to convince them they could keep doing business with Iran. And their efforts may be paying off.
Vice News

TDB Recommends NewzEngine.com
4: Iran's Khamenei: No war, no negotiations with Trump
Iran's Supreme Leader Ayatollah Ali Khamenei has ruled out negotiations with the administration of US President Donald Trump, going toe-to-toe with him in a series of social media posts.

"Even if we ever – impossible as it is – negotiated with the US, it would never ever be with the current US administration," Khamenei said on Monday.

Khamenei, who has the final say in Iran's most important political decisions, said that as demonstrated in the 2015 nuclear deal, his country will only enter into negotiations in the position of strength "so that US' pressures and uproars won't affect us".

Aljazeera
3: A PALESTINIAN BEDOUIN VILLAGE BRACES FOR FORCIBLE TRANSFER AS ISRAEL SEEKS TO SPLIT THE WEST BANK IN HALF
RAYYAH HAS LIVED in Khan al-Ahmar all of her 47 years. She raised nine children there, and 24 grandchildren; one more is on the way. Her family and neighbors, members of a Bedouin community known as the Jahalin, found refuge on this scorched patch of rocks and dust in the 1950s, after they were expelled from the land they had inhabited for generations, in the Negev desert, following the establishment of the Israeli state. The land Khan al-Ahmar stands on was under Jordanian control when the Jahalin arrived. Today, this smatter of tin roofs and tarps sits on the side of a highway in the occupied West Bank, surrounded by a fast-growing ring of Israeli settlements, which — while illegal — have become de facto suburbs of Jerusalem.

The Intercept
2: Former Iranian Ambassador: Trump's Re-imposed Sanctions Against Iran Are an Act of Warfare
Tensions are escalating between the U.S. and Iran after the Trump administration re-imposed economic sanctions against Iran last week. This news followed Trump's decision to withdraw from the Iran nuclear deal. Trump has threatened other countries seeking to trade with Iran, tweeting, "Anyone doing business with Iran will NOT be doing business with the United States." Iranian President Hassan Rouhani condemned the sanctions as "psychological warfare," saying last week he would not begin negotiations until the sanctions are withdrawn. We speak with Ambassador Seyed Hossein Mousavian, Middle East security and nuclear policy specialist at Princeton University's Woodrow Wilson School of Public and International Affairs. He served as spokesperson for Iran in its nuclear negotiations with the European Union from 2003 to 2005.

Democracy Now

1: Turkish lira record low ripples through global currency markets
A fresh plunge in the Turkish lira sent tremors through global currency markets on Monday, amid fears that the failure of Recep Tayyip Erdogan's government to tackle its worsening financial crisis would have a domino effect on other vulnerable countries.

The Argentine peso and the South African rand were the biggest knock-on casualties of a day of turbulence that saw the lira fall 8% against the dollar and Erdogan lash out at "economic terrorists on social media", as he accused Donald Trump of stabbing Turkey in the back.

But the Turkish president's insistence that his country would survive an economic siege failed to reassure financial markets alarmed at the possible collapse of the strategically-vital emerging market country.