National Party scabs Chris Bishop and Nicola Willis want Wellington students to give them some food to appear at their dinner…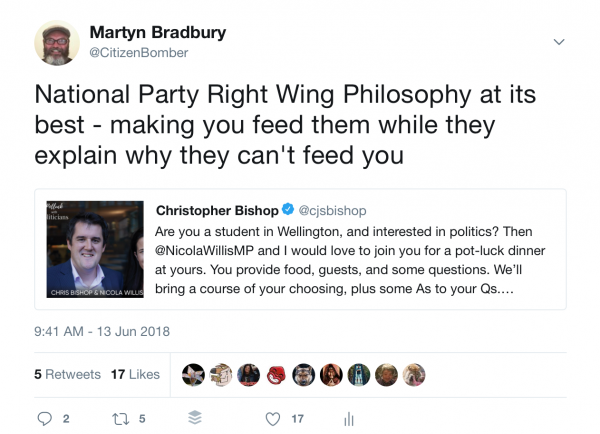 …why would you want to give these creeps anything to eat?
After Bishop's cowardly backdown on cannabis reform, what on earth would you talk got him about?
"What's it like to be a gutless creep who  u-turned on cannabis reform?"

"When  you were a tobacco lobbyist, did you sacrifice actual virgins on your corporate death alter?" 

"How come you voted for legal suicide if I'm in and pain and dying but you won't let me smoke a joint if I'm in pain and dying?"
Not much of a dinner party is it?