Every NZ political TV panel show in NZ
Hawkesby + Hosking + du Plessis-Allan + Hooton + Soper = right wing hack attack after right wing hack attack in the Herald every week – this is balanced media is it?
Where are our left wing voices in the mainstream media?
Simon Wilson is busy bickering about cycle lanes when he's not updating us on his cancer. Lizzie Marvelly is complaining about motherhood and apartments. Cutting edge stuff, and over at the $20 avocado on toast of blogging, The Spinoff, (when they aren't praising trash TV as if it's some sort of sociological and anthological thought experiment)  are wrestling with middle class angst over toxic binary masculinity. Aside from the cartooning looking like those contemptuously pious cartoons Christians hand out on Friday nights to stop you straying into sin…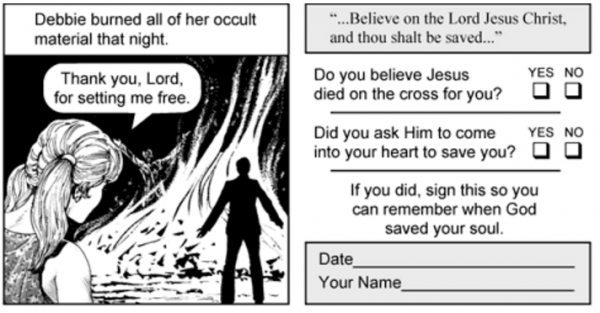 …the smug self importance of the piece manages to alienate and ignore the hollow reality of male privilege in equal measure. No mention of suicide rates, imprisonment rates, dying younger, dying of worse physical health or worse mental health. Get paid 12% more an hour and suddenly the keys to the universe have been dropped into your lap son, now feel guilty for having a penis.
I'm just going to assume the cartoonist is from Wellington and is friends with Giovani Tiso.
The reality is the right look for recruits while the left look for traitors.
The problem for the left in the media is that you have these vicious right wing head kicker romper stomper pundits up against self policing, self loathing lefties who are focused on cycle lanes & binary masculinity – it's like Joseph Parker in the ring with a disabled 5 year old.
Every single political panel show in NZ lines up right wing stormtroopers against naval gazing identity left pundits and the results are the Left narrative gets the living snot beaten out of it while the Right narrative triumphs.
The current progressive debate in the mainstream media is akin to a dinner party at Simon Wilson's house. Ranting about cyclist rights and the power of corduroy, he's taking everyone on a powerpoint presentation of his latest colonography while you are stuck at the table between Toby Manhire and Lizzie Marvelly arguing over who hates men the most. Sure on some level you appreciate the debate, but on another level you just wish for death.
The media need more John Tamihere, Efeso Collins, Chris Trotter, Kate Davis, Christine Rose, Rachel Stewart, Annette Sykes, Matt McCarten, Marama Fox, Maxine Gay and Jarrod Gilbert  or else the Hawkesby + Hosking + du Plessis-Allan + Hooton + Soper right wing attack pack are going to crush any attempt at counter argument.