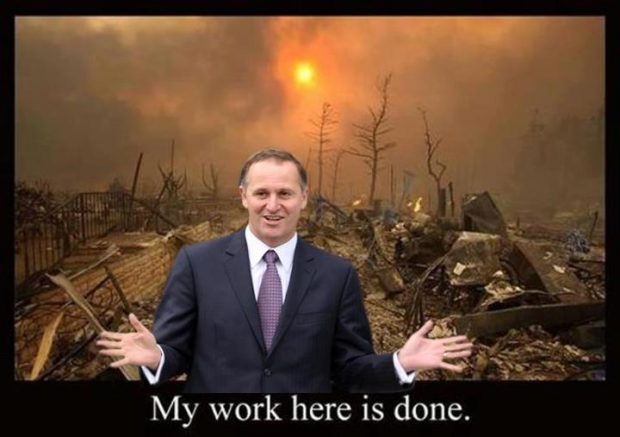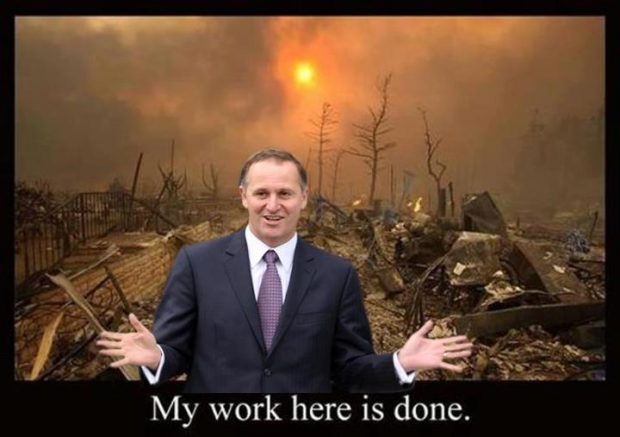 Let's get this straight, the National Government held back a report showing no council should build near the sea because of a predicted 1.9m rise in sea levels and a new development got green lighted while they hid this report???
Drowning dreams: Billions at stake as Govt mulls sea level rules

Today, leading scientists recommend considering between double and quadruple that amount when planning new developments. The most up-to-date advice is codified in a new guide written by scientists and policy experts for the Ministry for the Environment.

That guide has no official status, but many councils know what it says, and the public learned of its contents when it was leaked earlier this year by the Green Party.

Based on the latest science, the guide says people should be planning for 1m of sea level rise for existing neighbourhoods, and 1.9m for "green-fields" developments or redevelopments that intensify land use in already built-up areas. The goal is to avoid adding lots of new housing to areas that might one day be flooded.

Yet, in the Coromandel alone, hundreds of new, permanent land titles have been created on low-lying coast in the past two years, after modelling at most 1m of sea level rise.

In 2015, Thames-Coromandel District Council approved a subdivision of 167 coastal sections after rejecting advice from flood experts at Waikato Regional Council to consider 2m higher seas. The district council factored in 1m, instead, noting in emails to the regional council that any updated government guidance wasn't likely to arrive in time.

Two years later, the council allowed 72 new titles to be created along canals flowing from a harbour, again after modelling for a maximum of 1m higher seas.

These developments weren't breaking any rules, or even going against best practice guidance, because the advice to factor in 1.9m higher seas was held back by the previous government until after the election.
The National Government knew what the report said but held it going out before the election because it would demand they had an actual plan for climate change rather than the meaningless lip service they currently provide.
That the National Government were prepared to damage so many peoples properties for such political gain is another ugly truth of the last 9 years under National.