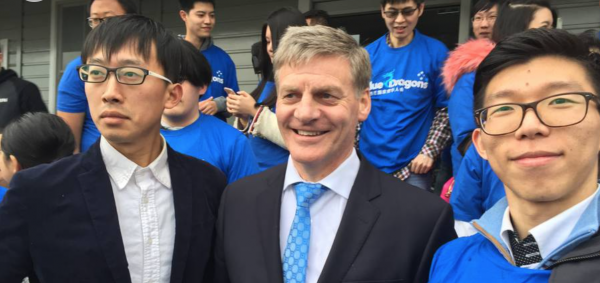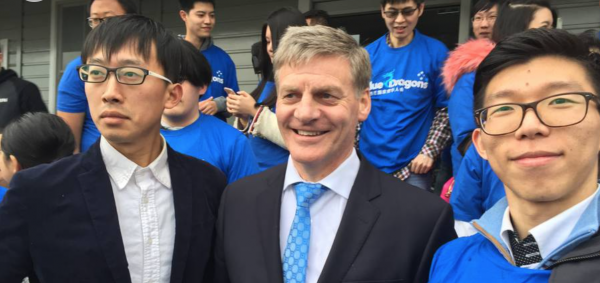 One of the most important news stories this year that was eclipsed by the election was the deeply concerning report by University of Canterbury professor Anne-Marie Brady into the connections between the National Party and China.
The shocking reality that the National Party is little more than a front for Chinese business interests demands far more attention than it gained…
New research paper lays bare China's influence campaign in New Zealand
Concerns raised over political donations and directorships offered to former ministers and relatives
Chinese-owned New Zealand dairy farms said to possibly being used to test advanced missile technology
National Party MPs are personally invested in Chinese Business Interests and shock horror the policy National puts out just happens to benefit those Chinese Business Interests, as for China using farms to help test missile guidance systems for the Chinese military, can anyone possibly find an example more spectacularly splendid than that?
Why the flying Christ are we allowing the Chinese Government to help perfect their missile targeting skills on New Zealand sovereign territory???
How isn't that lead news every night for a week?
On top of this, we already have a body of evidence that highlights the influence Chinese Business has on the National Party…
…add to this the new Chinese-NZ 'Blue Dragons' who are now one of the largest factions within National and you are forced to ask that when this Government pass policy, are they doing it for Wellington or Beijing?
TDB Recommends NewzEngine.com
With Statistics NZ predicting Asian NZers will over take the Māori population in 20 years, the cultural, economic and political impact of Chinese business interests demands serious debate beyond screams of xenophobia or racism.
Elite cosmopolitan virtue signalling and cheap twitter outrage doesn't justify allowing NZ to become the Tibet of the South Pacific.
National's subservience to Chinese business interests should deeply concern Labour, the Greens and NZ First and expect that to be a factor if NZ First goes with Labour.