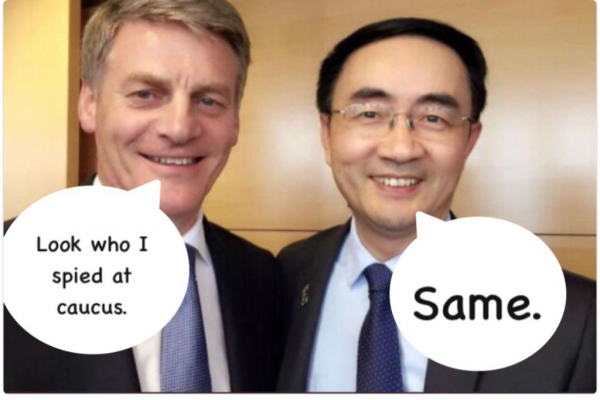 Remember how Newshub and Radio NZ were both crowing about who destroyed Metriria?
Remember how Newshub and Radio NZ investigated Metiria down to who she was living with 25 years ago?
Remember how Newshub and Radio NZ demanded accountability?
So when will they both investigate Jian Yang with the same amount of passion they went after Meitiria with?
Are they honestly saying a solo mother committing welfare 'fraud' 25 years ago to feed her child is more important than a possible Chinese spy infiltrating the Government?
Jian Yang is now 'reviewing' his original immigration documents and his argument seems to be that he lied about teaching at an Intelligence Academy because China wouldn't have let him leave if he admitted to working inside the Chinese spy complex which seems like a bullshit excuse even
Metiria's real crime was telling her story with her chin up. Apparently a solo mum highlighting the cruelty of the neoliberal welfare state is more of a threat to the hegemony of this country than a possible Chinese spy gaining access to the NZ Government.