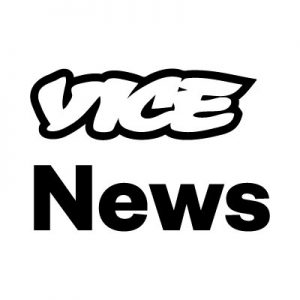 5: An Expert Told Us How Trump Is Screwing Up the North Korea Situation
By refusing to negotiate and firing off angry tweets at both the regime and allies like South Korea, the 45th president seems to be flirting with disaster.
Vice News

4: UN rights chief denounces Myanmar's ethnic cleansing
The top UN human rights official has urged Myanmar to end "brutal security operation" against Rohingya in Rakhine state, calling it "a textbook example of ethnic cleansing".

Zeid Ra'ad al-Hussein, addressing the United Nations Human Rights Council in Geneva on Monday, said that more than 270,000 people had fled to Bangladesh, with more trapped on the border, amid reports of the burning of villages and extrajudicial killings.

"I call on the government to end its current cruel military operation, with accountability for all violations that have occurred, and to reverse the pattern of severe and widespread discrimination against the Rohingya population," Zeid said.

"The situation seems a textbook example of ethnic cleansing."

Aljazeera
3: IRMA WON'T "WAKE UP" CLIMATE CHANGE-DENYING REPUBLICANS. THEIR WHOLE IDEOLOGY IS ON THE LINE.
AS ONE OF the most powerful storms ever recorded bore down on the continental United States, with much of Florida under evacuation order, President Donald Trump was focused on a matter of grave urgency.

He gathered his cabinet at Camp David and said there was no time to waste. With Hurricane Irma set to potentially devastate huge swaths of Florida, Georgia, South Carolina, and North Carolina, now was the time, he said, to rush through massive … tax cuts.

Yes, that's right. He wasn't focused on getting massive aid to those most affected. He wasn't focused on massive change to our energy and transit systems to lower greenhouse gas emissions so that Irma-like storms do not become a thrice-annual occurrence. His mind was on massive changes to the tax code — which, despite Trump's claims that he is driven by a desire to give the middle class relief, would in fact hand corporations the biggest tax cut in decades and the very wealthy a sizable break as well.

The Intercept
2: Scientists: Climate Change May Wipe Out a Third of World's Parasites, with Disastrous Ripple Effects
As the United States continues to deal with unprecedented floods and hurricanes, a new study has revealed climate change is also driving the mass extinction of parasites that are critical to natural ecosystems, and could add to the planet's sixth great mass extinction event that's currently underway. The report in the journal Science Advances warns that about a third of all parasite species could go extinct by 2070 due to human activity. The loss of species of lice, fleas and worms could have profound ripple effects on the environment and might pave the way for new parasites to colonize humans and other animals with disastrous health outcomes. We speak to Colin Carlson, lead author of the report "Parasite biodiversity faces extinction and redistribution in a changing climate." He's a Ph.D. candidate in environmental science, policy and management at the University of California, Berkeley. In 2011, Business Insider included him in a roundup titled "16 of the Smartest Children in History," alongside Mozart and Picasso. At the time, he was 15 years old. He is now 21.

Democracy Now

1: Florida Keys facing potential 'humanitarian crisis' in Irma aftermath
Florida began the colossal task of cleaning up after Hurricane Irma on Monday as the remnants of the most powerful storm in Atlantic history limped north into Georgia and a demise over land.