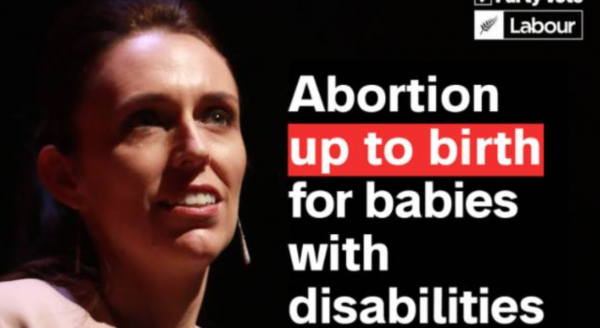 I'm so pro abortion, I'll give you 2 weeks after the baby is born to still get rid of it, so I view religious groups screaming that Jacinda's comment that abortion be taken out of the crimes act is actually a secret plan to allow for abortion right up until birth as about as ridiculous as Steven Joyce's $11billion budget hole that doesn't exist or Paula Bennett's lust to erode civil rights.
Removing abortion from the crimes act is perfectly reasonable, it's a medical procedure between a woman and their doctor, it's no one else's business and it shouldn't be anyone else's business.
Every woman should have safe, free access to abortion if they decide that is what they want.
Watching the Down Syndrome lobby group and ultra religious right turn Jacinda's comments to remove this as a crime into a late term abortion agenda to kill babies with disabilities is the most disgraceful and fucked up manipulation of what she's actually said that I have ever seen in an election.
Fanatics shouldn't be allowed in any debate, the Down Syndrome lobby have done themselves and the cause they stand for a terrible disservice and the religious right have only shown how lunatic fringe they've become.
Honestly, this is Whaleoil level smearing.