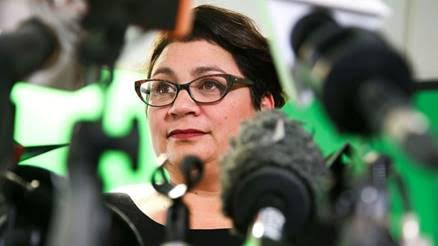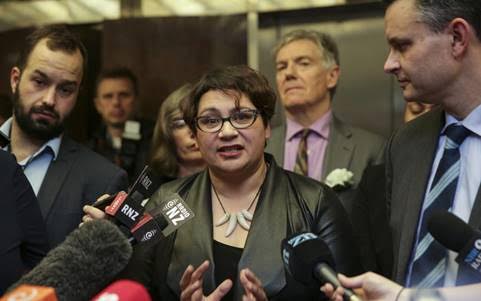 The venomous barbs which drive controversial political events sometimes draw out the toxicities of society.
Such was evident in the concerted media assault against Metiria Turei.
My own position on this can be stated from the outset. Yes, her past personal dealings with Social Welfare should have been resolved before going public. She should have prepared a political management strategy with her senior advisors.
True, lying about ones living situation to Social Welfare and misleading the electoral authorities about ones voting address is not to be condoned.
TDB Recommends NewzEngine.com
However, a sense of proportion and a grasp of history is needed here.
The arrival of neoliberalism in the mid 1980s triggered a breakdown of ethics at every level of society.
The evidence is overwhelming – a rising prison population, thriving gangs, organised crime built upon the drug trade, crooked real estate agents laundering money, corporate tax evasion, law firms assisting clients to commit fraud, corrupt public servants, bribery from senior immigration officials, Ponzi schemes posing as  finance companies – New Zealand has seen it all.
One notable case with contemporary resonance was that of former Auditor General and ACC Chief Executive Jeff Chapman. In 1997 he was convicted on 10 charges of fraudulently using documents totalling $54,594 and sentenced to 18 months in prison. At the time Brian Easton stated `we need to ask how a man already in financial difficulties was promoted to leadership of the Audit Office without anyone noticing ?`.  His own answer to the question was that Chief Executives had too much power because of the 1988 State Sector Act. The checks and balances which had restrained the character deficiencies of previous departmental heads was `substantially reduced` (Listener May 3 1997).
These observations remain pertinent given recent concerns about the competence of Auditor General Martin Matthews.  Formerly, as  head of the Ministry of Transport he overlooked clear evidence of a $725,000 fraud perpetrated by ex-employee Joanne Harrison. She was convicted and sentenced to a three year prison sentence, Matthews was rewarded with the promotion to Auditor General. The controversy is well outlined in Bryce Edwards` column  `Can the Auditor General be trusted to combat corruption in New Zealand? (National Business Review May 22).
The cases of Jeff Chapman and Martin Matthews point to a public service culture which does not adequately scrutinise top –level fraud.
By contrast Metiria Turei`s contraventions have been intensely scrutinised and singled out for vitriolic approbation by politicians, journalists, the commentariat and social media trolls.
Note the double standard- individual cases of beneficiary fraud are viewed more harshly than institutionalised white collar fraud.
This double standard  is also reflected in the legal process.
Tax evaders cost the New Zealand taxpayer more than $1 billion annually while the figure for fraud committed by beneficiaries amounts to approximately $40 million. Yet, the state and judiciary are more lenient on the former than the latter.
Research by Associate Professor Lisa Marriot from Victoria University reveals that 5 per cent of welfare recipients are investigated compared to .01 per cent  of taxpayers. Welfare fraud attracts 800-1000 criminal prosecutions a year compared to 60-80 for tax fraud.  Of tax dodgers whose offending reaches about $270,000, 18 per cent will be jailed. Of those welfare fraudsters who have obtained around $70,000, 67 per cent can expect jail time (the Hui Staff, Newshub  `Research shows state far more lenient on tax evasion than welfare fraud` 23 July).
With these facts in mind let us now consider how Metiria Turei was treated by the mainstream news media.
Attention will focus on high profile media outlets and commentators with the power to set agendas and frame unfolding events.
Senior New Zealand Herald journalist and commentator John Armstrong was particularly vehement. On TVNZ`s website 1 News Now he declared that `the timing of Metiria Turei`s benefit fraud admission stinks- as does her handling of it` (July 19). The viscerality expressed here contrasts with Armstrong`s usual  cool judgement on other political matters. Armstrong`s complaint was that Metiria  Turei  wanted to be in charge of the Social Development portfolio in the event of a Labour –Green  coalition government. She would need to come clean before taking up such a position. This is hardly a scandalous revelation. If Armstrong`s fears did in fact eventuate the new government would, presumably,  have gained the electoral mandate to reform  the Social Development portfolio including WINZ. Turei`s views on such reform have never been a secret ,her political manoevurings were artless perhaps but hardly sinister.
Barry Soper`s opinion piece , outlined on the New Zealand Herald website  after a heated radio interview with the Green`s co-leader, described her  as `the champion of lawbreaking `. Her fellow  co-leader James Shaw was described as a `fellow conspirator` for daring to defend his colleague (25 July).  This kind of language positions the Green leaders as dangerous, reprehensible outsiders who have threatened legal norms. The depiction of Turei as a `champion of law breaking` suggests pure prejudice rather than journalistic insight.
Over at TV 3 Patrick Gower could barely contain himself. She has `ripped off the taxpayer by committing benefit fraud` but `Metira`s biggest rip off is that she is trying to exploit the New Zealand public for political gains` (Newshub 26 July). There are several  connotations or `dogwhistles`  here. Turei`s illegal behaviour has been  systematic and undertaken with malign intent, she is cynically using the New Zealand public (instead of engaging with them on an important social issue).  None of this stands up to scrutiny and even if it did Gower has no interest in debating the matter, character assassination is the primary aim.
The same can be said of Mike Hosking. In a `Mike in a minute` opinion piece he described Turei`s behaviour as `lying and cheating a government department`. She is called a `co-conspirator to those who have come forward and told her they`re ripping off the system just like she did`.  All of them are smeared as `thieves`. (26 July).
From the very beginning of this story the dominant tone and language  of media coverage  and commentary  was, quite simply, this. That woman is beyond the pale, her behaviour  is a moral outrage for ordinary law abiding New Zealanders . She has shown no remorse and must therefore be hounded from office.
These are strong words but after a week of trawling through lots of other material including newspaper editorials, radio  talkback and the  comments section on certain blogs no other conclusion is possible. And, before I conclude this piece, supporters of those two Green MP`s  who deemed Metiria Turei unworthy of the standards necessary for public office should look over the Lombard Finance case featuring former Attorney General Doug Graham* and former Labour Minister Bill Jeffries. Investors were mislead by false statements in a Company prospectus and lost large amounts of money, one might almost say they were ripped off. Yet, the two  former directors offered no formal  apology to investors. Instead, they fought their convictions  through the courts as far as was possible.
It's high time for a sense of proportion.
*An earlier edition incorrectly labeled Doug Graham the Governor General