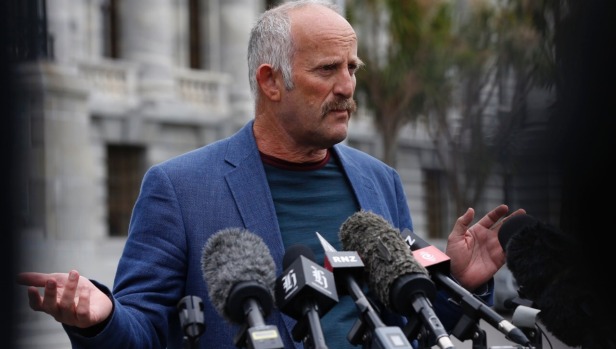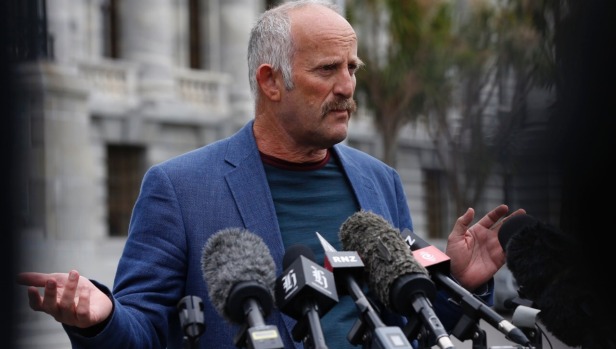 We are so used to partisan politics, it can be a bit uncomfortable to deal with a political party that doesn't fit into the usual boxes. People tend to pick a side, a tribe – left or right, red or blue – and they want to know if The Opportunities Party (TOP) are part of their tribe too.
TOP will respond to the evidence and is prepared to work with either establishment party. That appeals to voters who are tired of the mud slinging of partisan politics. For those who are accustomed to the mud however, the response is puzzling. The puzzled then often ask you which party you really want to work with, as if your first answer was just spin and there is a secret tucked underneath. Others just assume you must really be with the enemy, and are lying like a wolf in sheep's clothing. This blog from LeftWin is very much in this second camp.
People are used to this approach from Winston, but then we also understand he doesn't really have a coherent policy approach, he will just chase votes like a dog chasing cars. Is TOP pro business or pro union? Neither. Some unions do a great job, just like some businesses do. Some unions also work the system in their favour, just like some businesses do. Reality is so much messier and more complicated once we step outside our entrenched camps.
As examples let's look at the two issues raised in the blog – social housing and minimum wages.
Social Housing
This one really shouldn't be too hard for someone that cares to get their head around it. We clearly have an underinvestment in social housing and there are plenty of complaints about the service offered by Housing NZ. The old fashioned solution put forward by Labour and the Greens is to throw more money at the problem. By contrast National have tried and failed to sell the houses off to a sector that can't afford to buy them at anything like their book value.
TDB Recommends NewzEngine.com
Overseas, stock transfers (gifting government housing stock to the community sector) have been very successful. It isn't at all about creating a "competitive market" as LeftWin claims. The community housing sector provides a much better service, which isn't surprising because they are run by the community for the community. Community housing providers can also offer true wraparound services without their tenants having to worry about them being involved with "government". Concerns like discrimination from some providers can be easily overcome with regulation and ensuring tenant involvement in governance. That is far more democratic than the Housing NZ model.
But most importantly this transfer would give a massive injection of equity into the social housing sector. This would enable them to leverage private and philanthropic money to scale up and expand their housing base far quicker than Housing NZ could. In short, this means more houses which are not only good for social housing but could also trigger the development of an at-cost rental housing sector. Overseas this has been shown to be more successful at providing affordable housing than policies like the Accommodation Supplement.  
More detail on our social housing policy is available here.
Community Housing Aotearoa represents all those nasty community housing providers that LeftWin is worried about. You can find out more about them here.
Minimum Wage
This is a much trickier issue. We all want to see greater equality and a better standard of living particularly at the bottom end. The question is whether hiking the minimum wage is the best way to do that.
Let's briefly look at the wider context, because what TOP is proposing is a far more radical reduction in inequality than any other party:
Housing is the biggest driver of inequality, so why would we use minimum wages to fix the housing crisis? TOP wants to ensure

all

assets, including housing, pay their

fair share of tax

. We will return this money raised in income tax cuts, making 80% of people better off. Any of the 50% of Kiwis renting or the 40% who have no assets at all will be substantially better off. House prices will stop rising and people will invest in businesses rather than speculation, providing better paying jobs.

There simply isn't a better policy around that will improve the economy and reduce inequality at the same time

.

We want to end child poverty and make sure all

families thrive

. The problem is biggest with kids under 5, and this is also the most important time in their development. We will give all families with children under 3 $200 per week and free, fulltime high quality early childhood education for 3&4 year olds. Families in poverty with children of any age will get another $72 per week. This will be paid for by means testing superannuation – taking half the super off the richest half of superannuitants, and giving the money to those that need it.

We are committed to rolling out an Unconditional Basic Income, starting with over 65s, parents with children under 3 and 18-23 year olds. A UBI ensures everyone gets a basic level of support, regardless of what they are doing, without the poverty trap of losing the benefit as they earn.

We want to reduce the high levels of low skilled

immigration

that is currently suppressing wage growth at the bottom end.
Let's look at the particulars of raising the Minimum Wage. The Government has been steadily increasing the minimum wage over time, from $12 in 2008 to $15.75 now. Throughout that time the number of people on the minimum wage has remained pretty stable at between 2-4% of jobs. This is how regulation works best, it provides a minimum that most employers should be above, just to make sure the poorest performing businesses are forced to up their game or close. Steady increases in the minimum wage help us improve productivity over time.
Now lets look at raising the minimum wage to the living wage (or 66% of the mean wage) as Labour and the Greens are proposing. LeftWin claims that hike won't affect employment at all. Their reasoning is that by eyeballing the data from overseas there appears to be no relationship between unemployment and the minimum wage. Sadly things aren't that simple in the real world. There are many things that influence unemployment and minimum wage is one of them, especially the level is already higher in New Zealand than any of the countries in LeftWin's finger in the air statistical analysis.
Let's look at some real analysis. A Treasury study back in 2016 showed that lifting the minimum wage to the living wage would benefit around one in five workers. The bad news is that many businesses simply wouldn't be able to afford this increase in their costs. This will result in an estimated 30,000 jobs being lost (around 1 in every 100 workers), perhaps as high as 60,000 (2 in every 100).
So there you have it. In simple terms the Living Wage would be great for those 500,000 people that get a pay rise and keep their jobs, but could throw 30,000 (or more) out of work. Are we happy with that kind of trade off? TOP would prefer to keep using the minimum wage as we do now; steadily increasing it to pick off the worst employers and keep them honest. We prefer to push other ideas to raise wages and improve living standards for everyone like reducing low-skilled immigration, reducing house prices and rents, encouraging investment in well paid jobs, and reforming our tax and welfare system for the 21st Century.
So LeftWin, if you are happy sticking to your mud slinging, keep doing it. But leave TOP out of it, we aren't interested in playing the left vs right game. We are doing more for inequality than any other party, we just aren't doing it in the union focused way you are used to.