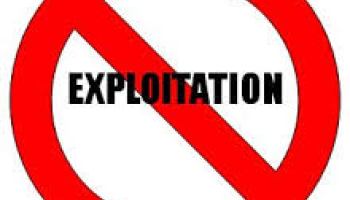 The government has partially backed down from some changes to immigration policy that would have reduced the flow of cheap labour to New Zealand employers.
The changes maintain the essence of the policy which was to keep access to cheap labour from abroad, and keep that labour vulnerable and easily exploited when here.
We now have three categories of "temporary" worker.
The least skilled category earning less than 85% of this country's median income (currently $41,538) who will have a three-year visa and must leave the country for a year before getting another one.
A mid-skilled category earning between $41,538 and $73,299 in an occupation classified as ANZSCO Level 1-3. They will be able to renew their visas without leaving the country so long as they can demonstrate a skills shortage applies for their occupation in their area. There are hints that some workers like dairy farm workers will have their skill classification upgraded to fit this category.
A higher-skilled for anyone earning more than $73,299 regardless of occupation.
Partners can come to New Zealand but not on open work visas like before. They can only come if they can meet the skilled migrant category as well.
The government originally proposed a higher income threshold for the mid-skilled category of $48,859. This was to align the possibility of a visa renewal without leaving the country with the income required for permanent residence visas under the skilled worker category.
The new rules, therefore, creates a new class of mid-skilled worker earning between $41,538 and $48,859 (roughly $19-24 an hour) who still have no chance of qualifying for permanent residence. This will create huge incentives for workers in this category to pay their employer the difference between their actual salary and the salary needed to reach the higher income threshold required for permanent residence.
There will also be a huge incentive for low-skilled category workers to achieve mid-skilled status by refunding their employer a portion of their wage to take them over the threshold.
Most employers were screaming that the original proposal would have meant that all their workers in the mid-skilled categories would have had to leave the country if the $48,859 threshold had been maintained. Few mid-skilled jobs in New Zealand actually pay that much. We remain a relatively low-wage country.
If the workers had been forced to leave after three years – and couldn't bring partners – then many potential workers would be asking why come here in the first place? Many workers already here would have been unable to renew their visas and been forced to leave.
So from the employers perspective, these changes will be welcome.
Many workers will also be relieved.
But the fundamental problem with all temporary visa programmes remain.
Because workers are dependent on their employers as sponsors of their visas they have few rights. They can't complain about the abuse and super-exploitation they are often forced to endure.
This won't change.
I am not sure why we need a "temporary" work visa category outside working holiday and student visas.
Why can't anyone who has regular work be able to transition to permanent residence?
There seems to be no logic in keeping people who have lived and worked in this country for years in a legal limbo without the right to transition to a residence.
Why should permanent residence only be allowed for those with higher incomes?
So long as we do have this category of "temporary", then we need to do everything to increase their legal rights while here.
That must include the right to change jobs. It is good to see the Greens raise this as an issue in their policy.
It could also include the requirement that the employment agreements are forwarded to MBIE, that all wages must be deposited in a bank account, that all pay slips must record details of hours worked, rates of pay and allowances. Wage theft should be treated as a criminal offence.
And we need many more labour inspectors. One good promise the Labour Party has made this election is to double their number.
Anything and everything that empowers workers and enhances their rights when living and working in this country is a good thing to fight for. That is the only route to end the super exploitation of this category of workers and stop employers using this group to undermine our wages and work rights.