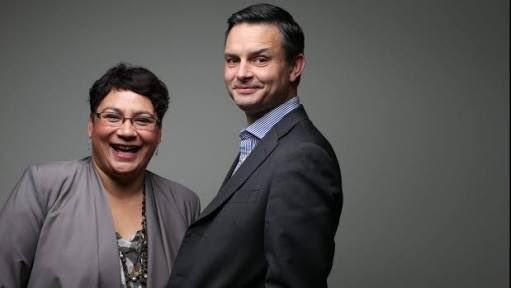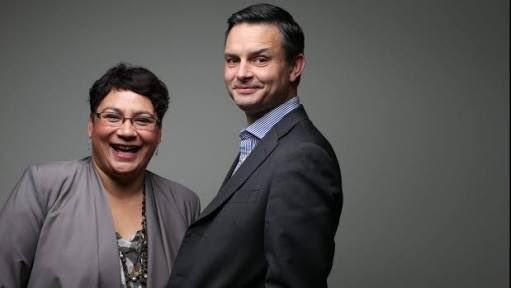 METIRIA TUREI has rescued the 2017 General Election from the timidity and moral squalor into which it was fast descending. In a speech that brought tears to her listeners' eyes and cheers to their throats, the Greens' co-leader carried her party out of the shadows of moderation and into the bright sunlit uplands of radicalism that have always been its natural habitat. The Green Party's AGM of 15-16 July 2017 will go down in history as the moment when it repudiated the "Insider's" devilish bargains – and reclaimed its soul.
Turei's revolutionary plans for New Zealand's social welfare system will be examined below, but first a word or two about her prescience in regard to Winston Peters and NZ First.
Clearly, there is now no disputing her warnings about the racist implications of NZ First policy. What looked like gratuitous and counter-productive name-calling a week ago has been vindicated emphatically by Winston Peters' utterances of the weekend just past.
It's one thing to allow race and immigration to become confused (NZ First is by no means unique in this regard!) but it is quite another to call for a binding referendum on the retention of the Maori Seats. The last senior politician to draw a bead on the Maori Seats was Don Brash – and New Zealand only dodged that bullet by the skin of its teeth!
So, let's be clear: there is nothing democratic about demanding a binding referendum on this issue. On the contrary, it is a shameless appeal to the very worst majoritarian instincts of the New Zealand electorate. Allowing 85 percent of the population to determine the fate of a representative institution dedicated to protecting the rights of the country's indigenous 15 percent is not only reactionary, it is a direct threat to the "public welfare, peace and tranquillity of New Zealand".  In such circumstances, no progressive New Zealander could possibly consider voting for NZ First.
By the same token, The Greens' revolutionary welfare policies make it difficult for any progressive New Zealander to vote for anybody else.
As anyone who has read the heartfelt postings of people living at the razor's edge of our welfare system (the latest one is here) knows, the Ministry of Social Development (MSD) presides over an empire of cruelty with few precedents in New Zealand history. The National Government boasts about the numbers who have been removed from the welfare rolls since they assumed office. That this is due to the sheer awfulness of being caught up in the Work and Income mincing machine is an "achievement" they are much less keen to acknowledge.
TDB Recommends NewzEngine.com
Though most Kiwis remain oblivious to what is happening behind the security-guarded doors of their welfare system, there are tens-of-thousands of families with direct personal experience of what it's like to be a beneficiary – or the loved one/s of a beneficiary. To these folk, Metiria's pledge that: "We will not be a government that uses poverty as a weapon against its own people", is nothing less than a call to arms. Requiring the MSD to stop treating its "clients" as second-class citizens: making a bonfire of work tests, drug tests, bedmate tests, and all the other oppressive means of "sanctioning" beneficiaries; will have the same electrifying effect as the cry which swept through Paris on 14 July 1789 – "To the Bastille!"
The question is: do the Greens possess the electoral infrastructure to spread the good news to the tens-of-thousands of disillusioned voters who stand to gain from their policies. These marginalised citizens (minimum wage workers as well as beneficiaries) now have a very good reason to enrol and vote. The Greens boast that, this election, they have more campaigning resources than ever before. Here is their chance to prove it.
One reason to be hopeful that beneficiaries will hear about the Greens' revolutionary welfare policies is Metiria's extraordinarily courageous decision to admit that when, as a solo mum, she was faced with the choice of lying to the welfare authorities, or letting her child go hungry, she lied. Except that the story does not end there. Like Jean Valjean, the hero of Victor Hugo's novel, Les Miserables, Metiria made sure that the many opportunities which flowed from her transgression were turned towards making her society a better place.
Hugo wrote of his sprawling literary masterpiece that:
"So long as there shall exist, by reason of law and custom, a social condemnation, which, in the face of civilization, artificially creates hells on earth, and complicates a destiny that is divine with human fatality; so long as the three problems of the age—the degradation of man by poverty, the ruin of women by starvation, and the dwarfing of childhood by physical and spiritual night—are not solved; so long as, in certain regions, social asphyxia shall be possible; in other words, and from a yet more extended point of view, so long as ignorance and misery remain on earth, books like this cannot be useless."
Any more than Metiria's confession, or, the Greens transformative welfare policies, can be useless. They are the stuff out of which social justice is made. Meaning that, if Labour wishes to catch up with the only progressive coalition partner now available to them, then they had better start running hard – now.