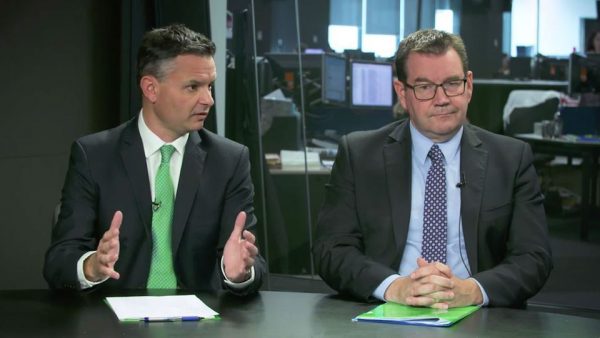 'we-won't-offend-our-corporate-overlords'
Watching our NZ Political Left scrambling to associate themselves with Corbyn on social media is a sad joke. Corbyn's real left policy won the day and robbed Theresa May of a victory in a political comeback not seen since Christ's resurrection. In NZ, our Left policy is a warmed up cold grey gruel compared to the 7 course Dégustation offered voters in the United Kingdom.
Corbyn excited people into believing Government was supposed to serve them, not the other way around. Corbyn's economic policy platform was a real left counter to neoliberalism, in NZ we have a Green Party desperately attempting to remodel themselves away from being environmental social justice activists into a middle class sorority club and a Labour Party that actually unleashed the neoliberal revolution in the first place.
For the NZ Left to gain the Corbyn or Sanders effect they need policy that isn't safe middle of the road watered down bullshit.
TDB Recommends NewzEngine.com
When Grant Robertson & James Shaw signed their 'we-won't-offend-our-corporate-overlords' promise, were they acting like Corbyn? When you consider the spinelessness of that surrender note to capitalism, our political left is a million miles away from Corbyn's policy dynamism and popularity.
Labour are too frightened to mention neoliberalism because of their political history and the Greens want to be liked and retweeted. The NZ political left only offer policy to those they know will vote, and those who vote are older property speculators, hence their watered down policy platform to not offend or spook that class of voters.
The political left are not prepared to try and inspire voters who have been failed by capitalism because that's too hard, so how do we, the people who are suffering from the current economic settings, going to get them, our political representatives, to adopt policy far more meaningful than they are offering?
There's more than one way to copy a Corbyn. If we the progressive voter want our progressive political parties to actually stand for something in the 2017 election and if we want to emulate what Corbyn did, there will be a way to do that.
Stay tuned.