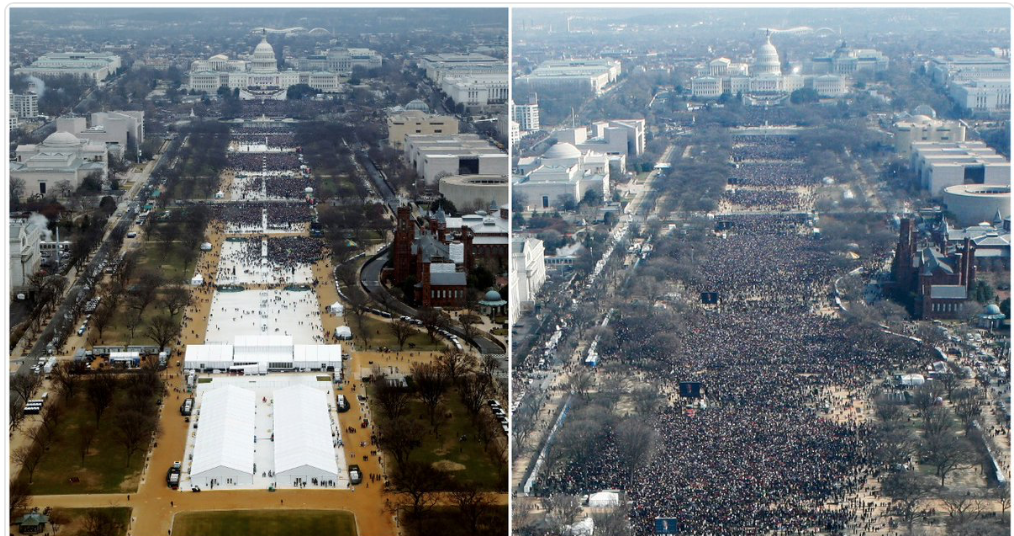 A powerful symbol of the deep resentment many feel at this maniac's rise to power.
The extraordinary strength of women leading this political response against Trump could re-energise progressive politics globally. However this whole 'Our march is bigger than yours' social media narrative might make us on the progressive left feel superior to Trump, but it actually feeds the cultural resentment that elected him.
For those who voted Trump because of the economic pain failed neoliberal policies championed by the Democrats have caused, watching this level of venom at an election he won fair and square (putting aside the outrageous voter culls) only entrenches Trump supporters cultural dislocation.
The painful irony here is that if all the women who marched and protested this weekend had voted for Bernie Sanders instead of Hillary Clinton there would be no President Trump to protest against. Identity politics demanded women voted for women, yet the Democratic Candidate, Hillary Clinton was a neoliberal war hawk who was wedded to the very free market neoliberal globalisation that was destroying poor American workers.
Understanding why white working class Union men and women voted for Trump will win the 2020 election and remove this blight on global democracy, screaming racist sexists will ensure those voters go back to Trump.
The progressive movement still seems incapable of accepting they lost and without understanding why they lost they are making it far more difficult to win back the leadership.
TDB Recommends NewzEngine.com