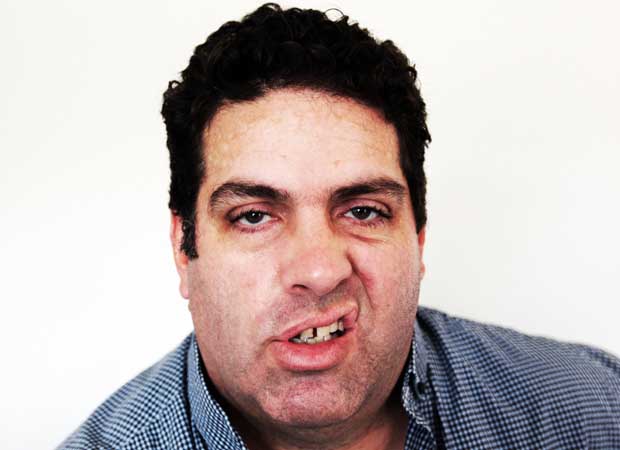 By Cotton socks* 
Anwar Sahib is well known to the community. It is well known that the Wahhabi cleric operates in his own little operation in Manukau where has been for many years now.
Sahib is a senior Wahhabi cleric in terms of years studied in Saudi Arabia. The rule of thumb is the longer and stronger the connection to Wahhabist institutions like Madinah University, which effectively teaches that the rest of the Muslims have the wrong belief, the more concerning it is.
Sahib was a longstanding Imam at Hamilton Mosque, where much of the FIANZ Executive has long been based.
He is of Indo-Fijian background. Fiji is hardly known for its Wahhabist element, but due to Saudi dollars, this ideology has reached the far corners of the globe, typically through printed materials, as well as like in Anwar's case, a scholarship to Saudi Arabia.
TDB Recommends NewzEngine.com
Sahib has presented as an educated, committed dedicated servant of the Muslim community. He attracts youth, converts, and elderly alike. He is fluent in Arabic, Urdu and English and thus gives lectures passionately in all three languages.
Apart from its deviant theology and its colonial origins, the Wahhabi style is also quite evangelical, and this means that no one will have to look far to find out what he is saying. That may be of much relief to anyone concerned about the content of what is being preached.
Its another reminder that intelligence agencies are somewhat redundant; the Wahhabist concerns to any community are very obvious to the average Jamal. They don't need to plunder away at civil liberties to know who needs to be spoken to. A simple alliance with mainstream scholars will largely do the trick of suffocating out Wahhabist threats from communities.
Sahib is well grounded in the community and is of Indo-Fijian background and has strong connections to Fiji and New Zealand. These connections are a protection against his Wahhabism containing the kind of violent extremism that would be of concern to anyone.
He is simply a very strong, very localised mouthpiece for the Wahhabi movement.
However, in this globalised and complex world, the mere propagation of Wahhabist Islam is in itself problematic, because of where such people can end up once attracted to this extreme literalist sect.
It is also well known that the vast majority of clerics in NZ are from Indian background, typically due to Mosque leaders who recruited clerics of similar background (and in cases, the same village) as their own. These Indian clerics remain under the thumb of their indian, secularised, colonially trained masters.
These clerics have, labouring under this enslavement failed to rid this a distinctly Wahhabist element from their midst, which of course was their religious duty. They failed to preserve the mainstream moderate community from this extremist element.
It is also a reminder that religious clerics don't run the show. The more secular FIANZ executive has failed to ensure that the mainstream body it represents was free of Wahhabist interference in the affairs of Muslims. It is well known that this sect has its own agenda — which it must necessarily have, given its founding belief that the rest of the Muslims are deviant, and their founding murder of countless Muslims in the advent of the modern Saudi Arabia, created of course by yet another British colonial project.
Neither do the Wahhabis honour the centuries of Islamic scholarship nor therefore do they honour the community's mainstream scholars, let alone their clerics.
That no Muslim raised the alarm bell confirms nothing new: mainstream Muslims don't watch his videos, and his own community wont question him.
Responsibility for this disaster lies then with the Muslim community's religious elite, FIANZ's religious advisory, and the FIANZ executive, albeit that the present personnel may have simply inherited longstanding circumstances which they've felt unable to change.
The revelation of Anwar's lectures could not have come from a more abhorrent section of the community than Whaleoil. Safety of vulnerable minority groups is not an apparently an objective of this Whaleoil (nor it is always, of the Human Rights Commission). On the contrary, anything that may taint those they remain ignorant of (more than most) is.
Whaleoil, like Wahhabism, is another whose motives are hardly subtle. Desperate, short-term, intellectually dubious political motives are a common thread of both. Ironic that the far right extremists of politics has exposed the far right extremists of political Islamists.
But there's no need to go into their antics and motivations here. Plenty of other blog posts have done a decent job of that.
Just that the Muslim community has this most unlikely of blog to thank for making it easier for FIANZ and the mainstream Muslim community to rid this element of its ranks.
Apparently the footage was passed by them to another blog Shalom.Kiwi. Well, again, not a forum that many will have warm and fuzzy memories of; it is hardly a place for the vulnerable if the vulnerability you happen to be interested in is for example, the ongoing human rights violations of Palestinian people.
The virulent racism and abuse that you will cop if you happen to raise the issue of that ever-expanding illegal state of Israel, is not something that will give you feelings of reassurance of safety from racism or abuse. Like Sahib's videos, the internet has all the evidence.
Of course, we do not expect the Human Rights Commissioner to have anything to say about the ability to have discourse regarding Palestinans under Israel, West Papuans under Indonesia, or Rohingyans under Myanmar.
If the Human Rights Commission could not say a word when Police intimidated Maori women of faith at a prayer in Mission Bay, then we know what to expect from the Human Rights Commission.
There remains for the man himself — and indeed his own executive in Manukau — to consider the aberrant basis of the movement that betrays his Sunni community, and probably own family members who would never have subscribed to the political version of Islam he returned with when they sent him off as a young man to the holy land.
Perhaps Whaleoil and the Wahhabis could get together for an end of year do. They may even want to invite Brian Tamaki and have a bigot bonanza of sorts.
Speaking of gatherings, next week, executives of FIANZ and Dame Susan get together. Apparently Susan will lecture faith communities on racism…!! Can one expect safe discussion of Palestine, or Police behaviour last, to be part of her lecture to faith communities?
The Human Rights Commission is actually in a good position to assist the Muslim community towards strengthening itself mainstream moderate tradition. Currently the reason why Salafi clerics attract youth is because mosque executives and their enslaved clerics do not offer what Islam promised: positive action. Everyone, including Chrisitians are frustrated with churches who offer only passive faith without positive action to e.g. assist the poor, feed the homeless or help their youth out of drugs and into positive programs.
Until the mosques and executives offer a positive, Islamic Kiwi community to its people, Salafis will continue to steal our youth with their excellent organisation of youth camps, sports and humanitarian activities.
What will happen now at the Wahhabi mosque?
The community will rally around their leader. Just as Brian Tamaki's has.
Wahhabis and their sympathetic colleagues that are the Salafis (the wider more theological term for the literalist thread that Saudi oil dollars have had politically penetrate virtually every community in the world) have some questions to ask themselves.
Why does such a senior (and well-spoken scholar have something so wrong to say?
Why has he no clue, despite being a Fijian-Indian well-rooted in this country and the Pacific, about what the teachings of his religion? Teachings that have been peacefully taught and manifested in hundreds of years of peace with Christians and Jews alike. Why does he have no ability to teach according to where he is finds himself, even though Islamic scholars have a long legacy of adapting to different cultures resulting in those very cultures embracing Islam — such as in South East Asia?
These are questions for his community to ponder.
Perhaps, if the Muslim community gets its house in order, the Wahhabi sect can be attracted back towards a positive, active Muslim community.
The responsibility for achieving this lies with leadership in the Muslim community as well as those who can support it in government and those who can occasionally cover some of the great positive stuff that DOES go on in the Muslim community.
Sahib's statements about Jews and women are a reflection of Wahhabism being devoid of actual Islamic scholarship.
The treatment by any faith adherents of women or Jews is often in spite of what the faith has established, in order to advance a political cause, or simply the subordination of faith under personal egoistic causes antithetical to the fundamental understanding of the faith.
Does anyone doubt that the genocide of Rohingyans ( virtually ignored by all governments) is in spite of the Dalai Lama's teachings.
As the FIANZ press release a few days ago said,, the norm of Islam at peace was to actually foster civilisational growth of others including Jews in Moorish Spain.
The only way such groups like the one Sahib and his followers are trapped have managed to survive is through their political convenience to Saudi cronies of the British and now the US. Those of us who know our colonial and capitalist history and reality respectively, know that all of this comes down to money — and the greed of the powerful for it.
*Cotton socks is a pseudonym to protect the identity of the writer.