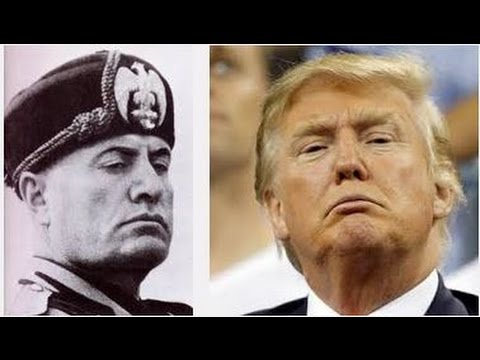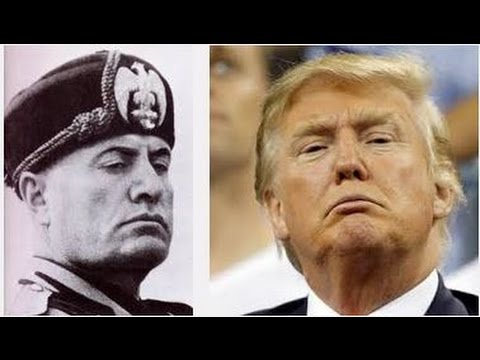 Sure, Hillary Clinton was a neoliberal war hawk whose platform wouldn't do anything for the white working poor, but she was no fascist.
There seems to be little question left that Trump is an actual one.
Claims that Trump is moderating himself are wishful thinking when you look at the political circus freak show he has already appointed to his cabinet. A white supremacist, A black voter suppressor, An Islamophobe and naked nepotism combine with a President elect who owes his win to no one other than the hate and anger he unleashed at the ballot box.
This all adds up to a fascist police state in waiting.
We need to acknowledge that Trumpism is the new Fascism and that the only thing holding Trump back is convention.
He doesn't give a flying fuck about convention.
TDB Recommends NewzEngine.com
The Left in America however are not helping.
Putting Clinton up as a candidate was a terrible failure of imagination, and Democratic Party elites killing off Bernie Sander's candidacy didn't help.
Screaming racism when many of Trump's supporters in the Rust Belt voted for Barack Obama twice before isn't helping.
Screaming sexism when 53% of white women voted Trump isn't helping.
Screaming and rioting when that's exactly what the Left were claiming Trump supporters would do isn't helping and is hypocritical.
If Progressives in America can't look beyond their cosmopolitan elitism and understand why white working people would vote against neoliberalism, then they've failed as a movement.
Sure there are some Trump supporters who are racist and sexist arseholes, but Trump didn't win because of them, he won because white working people being crushed by free market globalisation voted for him.
He will reward that support with a jackboot to the face.