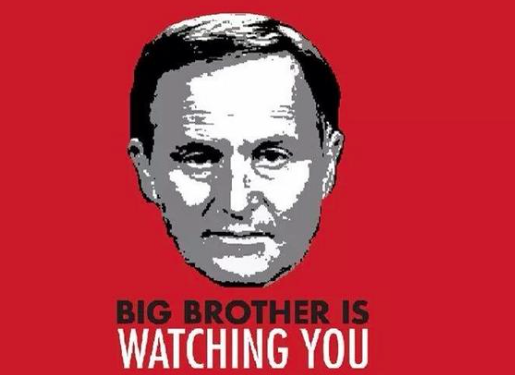 Folks, here's the major change in the new spy powers. Under the current law that Key rammed through by urgency, security agencies apply to the GCSB to spy on a NZer. This was controversial because the GCSB is a counter intelligence agency and using those powers on a domestic population is like using tanks to direct traffic.
What the new law allows for is the GCSB to launch their own investigations – can you see how momentous a shift that is? Under current law GCSB is tech support for security agencies during active investigations, under new law the GCSB starts its own surveillance and anyone who alerts the public to illegal government spying faces 5 years in prison.
Can you see the problem and vast expansion of power that law generates?
For an agency so in debt and empowered to and by NSA 5 Eye technology, that is an extraordinary amount of power for an agency with more allegiance to Washington than Wellington.
There is more danger to NZers from cow shit polluting our drinking water than from ISIS terrorism – we should not allow Key to do a Trump and  use fear to manipulate us
Our terrorism is Kiwis living in bloody cars – it's not ISIS! Spend the extra $100m the GCSB got on feeding kids each year!
The only threat to our democracy is the Police State National are building.
TDB Recommends NewzEngine.com