Fresh from attempting to cancel a movie they haven't seen, the emerald stormtroopers of the woke are coming for you with hate speech legislation designed to punish thought criminals and word crimes.
Today it's Qanon, Nazis and Trump Incels being targeted, tomorrow it's radical environmentalists and critics of free market capitalism who will be getting punished, so don't cheer too loud.
You will face a longer sentence in prison for offending an easily triggered 'protected group' (their actual wording) on Twitter than you would if you actually assaulted someone.
Hate speech: Government plans new law, tougher penalties
Hate speech will become a criminal offence and anyone convicted could face harsher punishment under proposed legislative changes.
The Government has this morning released for public consultation its long-awaited plan for the laws governing hate speech.
The plan is part of the Government's work to strengthen social cohesion, in response to the Royal Commission of Inquiry into the Christchurch terror attack.
2021 is the year when the NZ Free Speech vs Hate Speech debate explodes, destroying friendships, cancelling half the country and abusing the remaining rest.
TDB Recommends NewzEngine.com
Alliances will be torn asunder, political debate will never be the same and a level of toxicity will seep into public discourse that will ensure a polarisation unseen in NZ.
When the insanity of what is about to be released is over and the wasted political landscape despoiled, not one New Zealander will be safer from white supremacy terrorism and the only winners will be ACT, NZ First and National.
So how the hell did we get here, what the hell is going to happen and what possible solutions should we be looking for instead?
How the hell did we get here?
The looming hate speech debate is supposedly a response to the white supremacist terror attack in Christchurch, but the solutions of criminalising hate speech are all identity politic based intersectionist roulette virtue signals that will obscenely use the terror attack to justify gagging speech that the woke can't tolerate while not protecting us from another white supremacist terror attack!

Blasphemy Law?
If NZ passes religious hate speech laws, I'm afraid I have no choice but to immediately break that law for the sake of our Democracy!
Remember, this new religious hate speech law will specifically target 'hate' towards religious beliefs???
But many religious beliefs are ridiculous. Under this law, 'The Life of Brian' would be considered hate speech…
From the archive, 30 August 1979: Nothing funny about Life of Brian's Jesus joke
The Catholic archdiocese has called Life of Brian a "blasphemy", adding that it was a "crime against religion which holds the person of Christ up to comic ridicule."
The Jewish groups are equally damning. They regard the film as "grieviously insultlng," and have described it as "a vicious attack on Judaism and the Bible, and a cruel mockery of Christian religious feelings as well."
…I philosophically hate religion for many, many, many fucking good reasons, but because NZ is a liberal progressive democracy, I tolerate religion.
I tolerate Scientology, I tolerate the Exclusive Brethren & I tolerate those who believe in a magical invisible flying wizard for all their personal choices!
I also tolerate that they don't pay tax – BUT I SURE AS FUCK refuse point blank to fear them!
We lose free speech to criticise religion? How the hell is that anything other than a victory for the terrorist?
This is a liberal progressive SECULAR Democracy, if you want to believe in crazy myths and crazy invisible magical flying beings, that is your total right to, but equally, it's my right to mock those beliefs when they collide with my individual rights

Gender Identity Hate Speech?
I read the terrorist's manifesto and I don't recall him referring to Trans Allies or gender identity, so why criminalising the misuse of pronouns is being mooted as a response to white supremacy terrorism is utterly beyond me!
It's particularly galling because the problem wasn't hate speech laws, the problem was that the entire Intelligence apparatus of NZ didn't bother doing their job, which is to protect us from the next possible terror threat!
This is the list of the NZ security apparatus, many acronyms you've never heard of, who are supposed to keep us safe with mass surveillance powers from this very type of terrorism, and I WILL CONTINUE PRINTING THIS LIST until you start appreciating how enormous a failure this was…
The SIS (Secret Intelligence Services)
The GCSB (Government Communications Security Bureau)
The NSG (National Security Group)
The Police Intelligence Unit
The CNSN (Cabinet National Security Committee)
The ODESC (Officials' Committee for Domestic and External Security Coordination)
The SIB (Security and Intelligence Board)
The CTCC (Counter-Terrorism Coordinating Committee)
The NICC ( National Intelligence Coordination Committee)
The IAD (Intelligence and Assessments Directorate)
The NRU (National Risk Unit)
The NSPD (National Security Policy Directorate)
…the failure was with that list, that list who cost us over $100million each year to ensure this type of atrocity fuelled by extremism doesn't rupture and cause mass loss of life!
To fucking pretend that Gender Identity Hate Speech is a response to this abomination of an intelligence failure is fucking infantile!
Why don't we call this push for Gender Identity Hate Speech for what it really is? The criminalisation of Rachel Stewart & Ani O'Brien.
You have all seen how feral the trans debate between Gender Critical Feminists (TERFS by their enemies) and the Fourth Wave Feminist, Non Gender Binary Activist, Trans Ally Woke Stormtroopers has been online.
We've all seen the woke public shaming and cancel culture lynchings erupt in our social media feeds, like violent 1930s street fights as various factions attempt to mutilate the other for dominance.
The bewildering venom from this schism makes feuding Drug Cartels look tame.
I am putting money on the table that within a month of this law passing, it will be immediately seized upon by the woke to make criminal complaints against leading voices of the Gender Critical Feminist movement, people like Rachel Stewart and Ani O'Brien for old tweets they will have sent arguing their case.
Reasonable people would say I'm being hyperbolic in making that claim, to which I would reply, 'Comrade, you've seen how this fight gets waged in your own social media feed, you know in your waters I am 100% right'.
This schism is so bitter, so cruel, so relentless in its defining the other as Nazis on meth, that a billion petty vendettas will immediately exploit this new hate speech law to wage final retribution on their enemies.
You've seen the Wellington Twitteratti in action, you know they can't help themselves.

Maori Party Stasi 
The older I get, the more horrified I am at the suggestions made by woke 'progressives'.
Now before I start, let's be clear I don't agree with racism nor do I agree with threatening communications.
I am pro the Maori Party, believe they are a crucial voice in NZ politics and I see the Treaty as the founding document of our nation.
I'm one of the few Pakeha you will find who argues we need an Upper House 50-50 Maori-Pakeha.
I also hunted down and outed an actual online white supremacist who ran an Australian neoNazi website and back in 1997 on TV3 I tracked down West Auckland NeoNazis Unit88.
I also set up the MANA Party, so please, don't dare attempt to denigrate my following criticism as racist against the Maori Party because fuck you, my record speaks for itself as a supporter of Maori Tino rangatiratanga and Nazi hunting.
But there are philosophical limits to that support and the Maori Party's terrifying call to found our very own stasi is that limit.
Comrades, I'm a class anarchist leftist, I believe the demarcation line of power in a capitalist democracy is not between a myriad of identities, but between the 1% richest plus their 9% enablers vs the 90% rest of us. I see the State as the crucial structure to empower the many not the few BUT I also acknowledge that the State can be the biggest danger to the individual and as such demands an ever hostile check and balance over those state powers.
That's why the suggestion by the Maori Party to demand a white supremacist stasi is so terrifying.
Of all the voices to know the dire ramifications of a politicized police force, it should be bloody Maori!
The Maori Party are citing the need for a stasi because 2 racist YouTube clips made them angry and fearful.
These videos were hunted down by woke Twitter activists who cried out a double standard over Police arresting those who threatened Simeon Brown and the slow arrest of a man who threatened the Maori Party. Turns out the arrested man has mental health issues.
The second video saw the man who made political threats against Maori lose his job, which I would have thought was a sure fire way of pushing a person into radicalized racial terrorism.
In the easily triggered world of woke intersectionist grief hierarchy, both videos are hate speech and deserving of cancellation, harassment and prosecution. In the world of actual intelligence analysis these two videos would barely cause a ripple because they wouldn't have been deemed credible as threats.
A mentally ill loudmouth and bitter truck driving Pom are the least of our terrorism worries.
Now I disagree with Comrade Chris Trotter when he says there is no way to catch a Lone Wolf white supremacist terrorist, what everyone likes to conveniently ignore in the Tarrant case is that the SIS and GCSB did intercept files relating to guerilla warfare tactics, Al-Qaeda leader Ayman al-Zawahiri and Nowegian right-wing extremist Anders Behring Breivik, but because there was no secondary intelligence profile like connecting the geographical area of download with complaints from shooting ranges, Tarrant flew under the radar.
We have the capacity to catch these guys by using the existing powers focused differently, not by importing Orwell's 1984!
Which brings us to the Maori Party's gasp inducing demand to set up a secret police force  comprised of the SIS and the Police Intelligence Unit to hunt down white supremacists.
If any other political party asked to create a secret police force that hunts for word crimes and thought criminals there would be rioting in the street but because it's the Maori Party and it's aimed at something we all hate that's somehow fine?
We already have the tools to catch and find white supremacist terror threats, what the woke activists believe however is that micro aggressions lead to macro violence so ANYONE who disagrees with them is a potential threat.
Being woke is less a philosophical discourse of objective progressive reasoning and more a faith based religion, like a cult.
And where would this new white supremacy stasi get its information from? Why the same woke Twitter cult  currently providing it.
So the Maori Party are talking about wanting a secret police who hunt down political enemies using tips offs from ideological stormtroopers?
What do you all think the right wing will do with a SIS-Police Intelligence Unit that hunts down political enemies once Labour lose the 2031 election (yes I think Jacinda can win the next 2 elections) – are we seriously considering setting up a secret police force to openly hunt political enemies with military grade mass surveillance powers?
What fucking planet are you people on?
This is the worst idea in the world and normally I'd laugh it off, but seeing the steep ascendency of middle class identity politics and their triggered feelings dictating policy and law, I think I'll cry.
Let me be as clear as I can comrades. Don't get tricked into creating a stasi simply because the enemy they are being set up to hunt is one you like to hate.
We have the tools to catch genuine threats, the Woke want tools to catch people they don't like. The only ones licking their fangs in anticipation of the extra funding, powers and expansion of their remit are the SIS.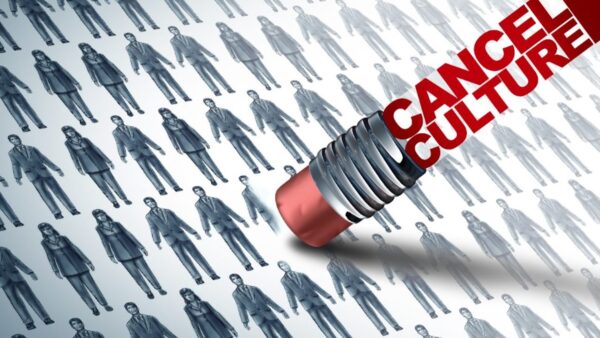 What possible solutions should we be looking for instead?
There has to be a way to protect minorities so that they have the same agency as everyone else that doesn't buy the Left into a destructive free speech war we will lose.
Everyone in a liberal progressive democracy deserves the same agency. Muslims, Queer or Trans people shouldn't feel abused and threatened or frightened of simply being in public.  Graeme Edgler has written extensively upon this and makes excellent points on how we could balance freedom of speech with the right to not feel threatened.
The debate must be focused on anti-harassment, not free speech!
It must also be focused on better public broadcasting and more regulations on social media (including taxes to fund that journalism) to stop the algorithms from weaponising debate.

Conclusion?
When you are class left, the demarkation of power in society is between the richest 1% and their 9% enablers vs the 90% rest of us, that's how we win the democratic majority, but when you are a woke Identity Politics activist, all men are rapists, all white people are racist and anyone supporting free speech is an actual uniform wearing Nazi.
The mighty Nick Cave spells out the problem of cancel culture and how the identity politics woke are less progressive activists and more religious fanatics now…
…Politically there is real danger here for Labour.
The Prime Minister is emotionally welded to the Christchurch atrocity because she waded so deep through the trauma and raw pain in its aftermath.
She almost had to have her arm popped out of its socket to finally cancel the Christchurch memorial last year and only because the eruption of Covid might have tuned the memorial  into a super spreader event, and I think even Mohammed would roll his eyes over the irony  of that.
Jacinda wouldn't be human if she hadn't been imprinted deeply by that grief and horror, which unfortunately means she will burn any and all political capital in forcing these hate speech laws through, which is inane because this happened from a cascade failure of the intelligence services – blasphemy laws and gender identity hate speech isn't a solution to a cascade intelligence failure!
Watching the Woke allow the entire NZ Intelligence apparatus off the hook for their total failure with the Christchurch terror attacks by demanding hate speech laws is one of the great intellectual failures of 2020 and 2021.
This government needs to spend far more time on housing, child poverty, education, welfare, infrastructure, climate change and inequality and far, far, far less time on social engineering vanity projects to criminalise you for word crimes!
Increasingly having independent opinion in a mainstream media environment which mostly echo one another has become more important than ever, so if you value having an independent voice – please donate here.
If you can't contribute but want to help, please always feel free to share our blogs on social media