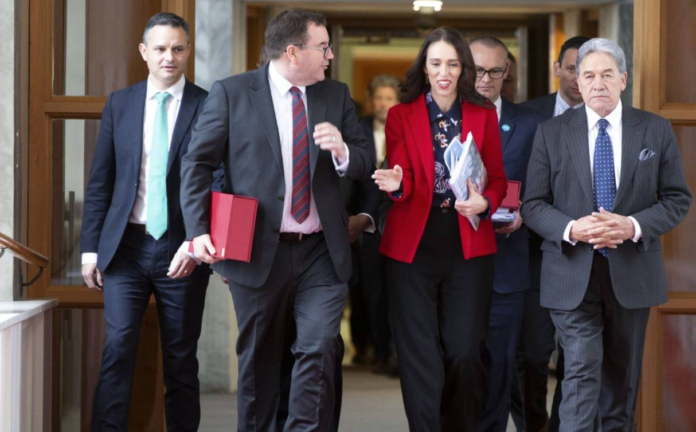 If the first casualty of war is truth, then the first policy casualty of an economic crisis is support for the most helplessly exposed of our citizens.
Last Thursday Minister of Finance Grant Robertson gave a speech to the Wellington Chamber of Commerce in which he said:
Just as will have been the case for countless businesses, important work has had to be slowed or postponed, and resources have had to be reprioritised in light of the fight against COVID-19.
The Budget is no exception. The new spending packages planned on our five priorities that were announced in the Budget Policy Statement have been re-assessed. Unless they are meeting a core cost pressure, we have put them on ice.
So what are the five priorities which are the first policy casualties of the economic crisis?
The government's budget policy statement for the 2020 budget lists them as:
Creating opportunities for productive businesses, regions, iwi and others to transition to a sustainable and low-emissions economy
Supporting a thriving nation in the digital age through innovation, social and economic opportunities
Lifting Māori and Pacific incomes, skills and opportunities
Reducing child poverty and improving child wellbeing, including addressing family violence
Supporting mental wellbeing for all New Zealanders, with a special focus on under 24-year-olds.
The signs are dire for the large section of New Zealanders who want to see new priorities emerge in economic and social policy as we come out of the pandemic.
The irony in Robertson putting "on ice" what was to be the first well-being" budget tells us all we need to know about the neo-liberal priorities of the coalition government.
TDB Recommends NewzEngine.com
Once again the most helplessly exposed of our citizens – those locked in generational deprivation in a land of plenty – have been sent to the back of the queue.
"We are a little people" said the late New Zealand writer Dean Parker referring to New Zealanders supposed belief in giving everyone a fair go.
Perhaps in this context we should say "we have little politicians".