A climate crisis has been announced at Auckland Council and I suppose that's good.
It will make some empty gestures and ask Council to justify spending based on the climate crisis.
If we were to use World War 2 as our reference point, the Council has promised to measure how bad the Nazis are.
Yay.
TDB Recommends NewzEngine.com
I know that symbolic gestures matter, but the truth is this is as meaningless as being carbon neutral by 2050 when we compare it to the enormity of the climate crisis.
It's like being given an umbrella on the beach to protect you from a tsunami.
Yay.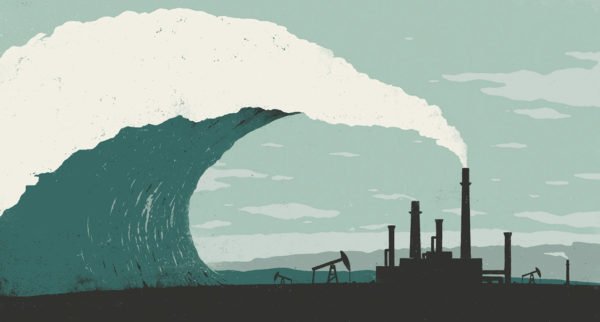 You can't declare a climate crisis without declaring a crisis of neoliberal capitalism – gentrification and green yoga shops selling fair trade coffee won't do jack shit.
As the planet melts rapidly, we are avoiding three glaring facts.
1: Neoliberal capitalism is exacerbating and amplifying global warming.
2: Climate change is an existential threat to our species.
3: The current political spectrum simply can not rise to the challenge.
We can't change how we have bungled our way into this, we can only radically adapt towards a self sustaining economy with a strong State to protect what we have left.
It is not enough to jam the jails as Extinction Rebellion are espousing to force change, we must challenge the ever growing growth model of neoliberal capitalism. We can't continue growing because we have passed that point and the very biosphere is now collapsing.
We need to take this ethical reality into our economics.
BeyondMeat launched on Wall St this week & blew past its opening by 160%!!! Memo to Dairy NZ – the game is over – NZ should no longer support an industry that pollutes, steals water, tortures animals and creates climate change gases!
Synthetic meat and milk is the end of an industry we've lazily relied on since the formation of this country.
China is a major contributor to green house gasses – we should stop selling milk powder to them.
The Saudi's crucified innocent people after beheading them – we should stop trade with them now.
It is not difficult to start listing nations we don't want to trade with to slow our growth model.
As vast parts of the planet become uninhabitable, we need to start thinking about Fortress Aotearoa.
We must look to increase our military spending to 10% GDP to protect what we have.
Look at this…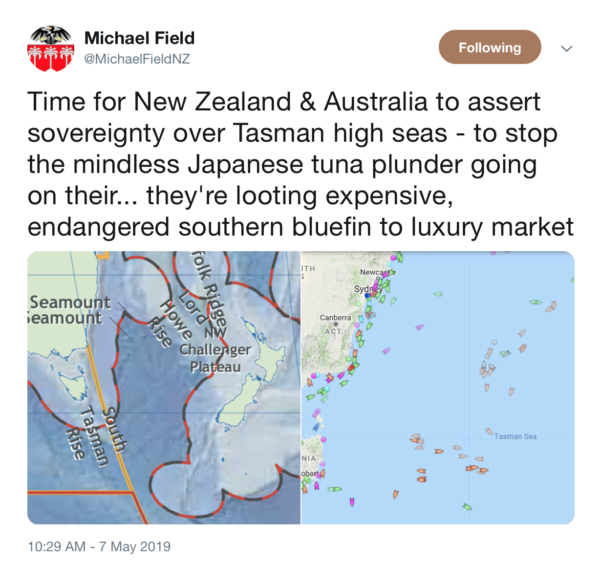 …you think as fishing stocks collapse this is going to get better?
A climate changing world will descend into chaos, NZ will be one of the few lifeboats available, we need to rapidly adapt with foresight before we are forced to blindly adapt because of necessity.
For those on the Right, your days of denial and worship of capitalism are over.
For those on the Left, if your politics are not focused on climate change adaptation first and foremost, then you are part of the problem.